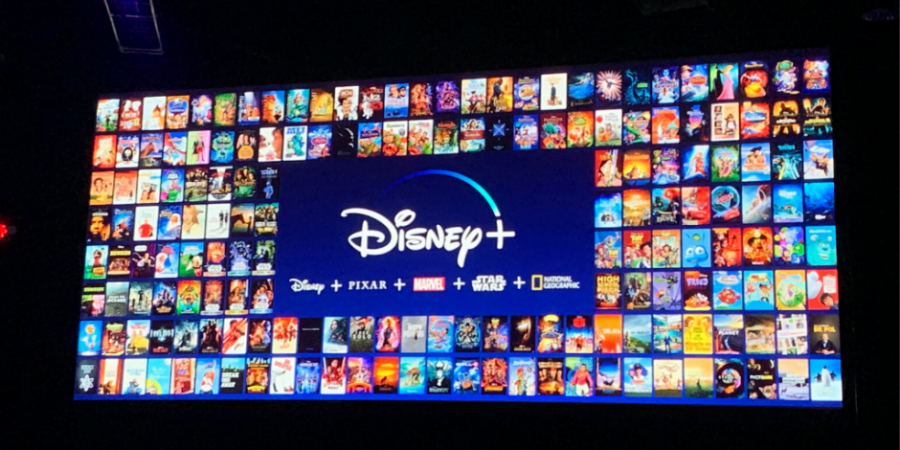 https://www.thedrum.com/news/2019/10/30/disney-leads-us-brand-awareness-and-subscriber-race-new-video-streaming-services
   The end of Generation Z is right around the corner and creeping up on us. Along with the era of our childhoods coming to an end, we have been offered something to reminisce on. Disney+ has debuted and it is all the rage. 
   Making its grand entrance, many were thrilled. It has every Disney movie and show dating back to 1928. Parents, grandparents, and our generation have our childhood at our fingertips to hold onto, the best part of our childhood, everything we've ever loved as a kid, at the click of a button. 
 Disney+ has come to the conclusion to take everything Disney off Netflix to make room for Nickelodeon. With this change, Netflix will be raising prices to $13.00 a month while Disney+ is $6.99. With all of Disneys' original movies being released, they will be added to Disney+ with no price change. 
  Taylor Herron, PVHS English Teacher, said he likes Disney+ because "it's a distraction from reality." He gets to watch movies and shows and relax after a long day working. He says he likes it but it makes him feel "old and sad" because the decade is coming to an end. Today, many of us have grown up, which is sad to think about. With the era ending, it's good to remember what we grew up around.  
   Disney+ starts with a 1920-30's lineup which includes Snow White, Red Riding Hood, Steamboat Willie, Three Little Pigs, Ferdinand The Bull, Three Little Wolves, and many more! It then leads up to the present movies and shows like Frozen, Moana, Good Luck Charlie, Wizards of Waverly Place, Suite Life of Zack and Cody, and more from Generation Z. 
   For the future of Disney+, we can expect more movies from Disney creators,. From movies that Disney is currently creating they will be added to Disney+ within 10 months of hitting theaters. In the year of 2020 to 2021 , we can expect Frozen 2, Toy Story 4,  Mulan, and many more. It's crazy to think that we are growing up and our future is among us. Our decade and generation is officially coming to an end.