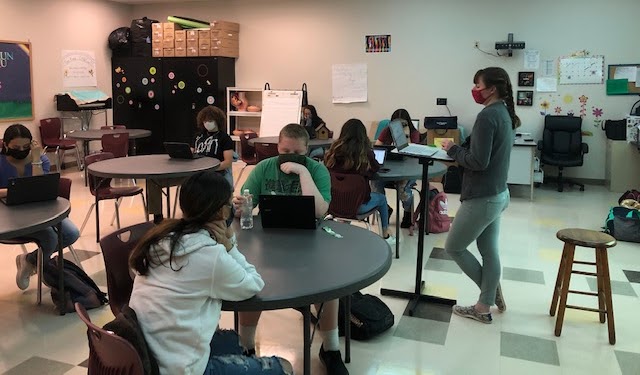 If you are thinking about taking a fun CTE class, Early Childhood may be one of the best choices! In this class, you get to take home a baby that acts and sounds like a real baby and care for it. Another activity you get to do is to wear a fake pregnancy belly to see how it feels to be nine months pregnant for a day. 
Mrs. Nielsen, a teacher in Pahrump Valley Highschool, states "CTE stands for Career and Technical Education." CTE helps students work hard and prompt students to take part in class. It can be fun and have hands-on activities that go along with the lessons.
She has had many experiences working with many different age groups ranging from birth to high school. 
Since her class is on the growth and development of young children, she tells her students "whether or not they become parents, there will be a time in their life where they are caring for a child. A nephew, niece, cousin, younger sibling, etc, even just babysitting." 
Although teaching Early Childhood may sound fun, it isn't always easy. Mrs. Nielsen is the only teacher of Early Childhood in the whole district! She states "so if I don't know how to do something or how to teach something, I don't have anyone to ask and have to figure it out by myself or get creative!" 
Her plans were "for the class to be based on group work and hands on projects, and to have my advanced students in placements," but of course with COVID restrictions, they were canceled.
Alexis Martinez, who is in Early Childhood I, mentions she is taking this class "to get a better knowledge on early childhood, babies, children, and development." An exciting thing for her in this class is being able to take the baby home. She is also taking this class for future purposes that will help if you are having a child. 
Her most favorite thing about this class is "definitely the conversations we have in this class, it really opens up your knowledge and being able to hear people's point of view and perspectives."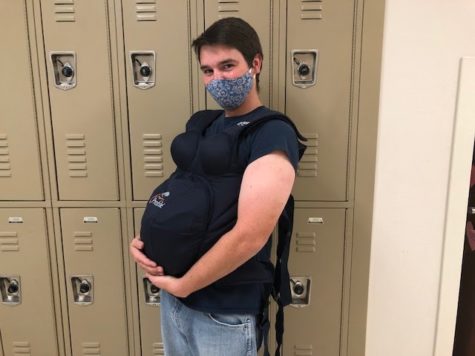 Anthony Luca, who is in Early Childhood II, loves this class because "it never seems like there's a dull moment, Mrs. Nielsen is really good at allowing kids to have fun and learn simultaneously and the knowledge that I gain from this class is just good to know." He also got to wear the fake pregnancy belly for a day to gain knowledge on how it feels to be pregnant!
Many students think since this class is about working with and helping young children and only certain people can take this class, when, in reality it is best for anybody and anyone to join! Therefore, if you are planning to take this class, make sure you are ready to have some fun!