The Business that Builds: Your Wood Shop
The owners of a small business in Pahrump are being interviewed by Pahrump Valley High School's Journalism class to give readers a visual on what they do and what their business is. The business, called Your Wood Shop, is currently being run here in Pahrump by Joel and Michelle Blodget.
There are many small businesses in Pahrump. You may be amazed to hear about the background and behind the scenes of some of these local operations, as well as how they work, what they do, and more.

Your Wood Shop is a small business run by Joel and Michelle Blodgett. They build custom cabinetry in Nye County and have 30 years of experience. You can find them at their website www.YourWoodShop.net, through their phone number, (702) 449-9745, as well as their Facebook, which you can follow here at https://www.facebook.com/ywscabinetry/. They are open seven days a week and open until 9PM.

Joel says that he has always been interested in woodworking and it was a goal of his to work for himself. Nearing their 4th year owning the business, he believes he has obtained a large amount of learning experience and really enjoys what he does. "I (Joel) am involved in every aspect of the build, from your first call to Your Wood Shop to when the last handle goes on". While he helps customers come up with their ideas, he also contributes to the planning and construction portion of the build, up to the final installation. Michelle, his wife, works on aspects like invoicing, banking, and payroll.

Joel shares that his favorite part about owning this business is helping customers decide what they want and allowing their ideas to come to life. While most customers are nervous and unsure what they will do at first, Joel offers his own perspectives to help them choose. "At the end of the project being able to see the joy on their faces when they stand back and look at the cabinets we have built for them is exactly why we do this," he says.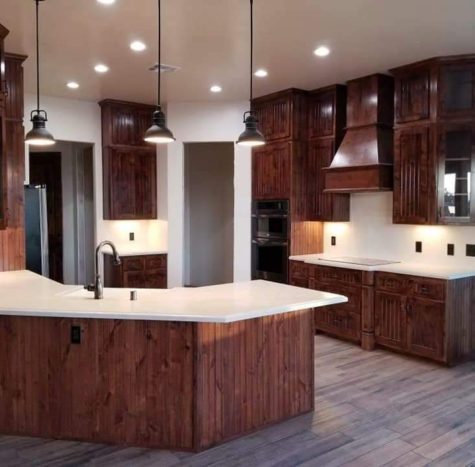 He thinks that the most difficult part of running this business is keeping up with the market and maintaining and building upon his staff, to bring experienced cabinet builders into the workplace. Since COVID-19 has come around, they haven't had much difficulty maintaining their business because they are an essential business. They have still been able to give service since they never closed at any point during the pandemic, making COVID-19 not a big concern for them.

There is not a lot of cabinetry in today's climate, considering most homes are equipped with mass-produced factory cabinets nowadays, so this shop offers buyers the chance to experience something they would not typically be exposed to. "In our shop we have 30 plus years experience combined and three generations of custom cabinet builders. With this experience we will continue to offer the beauty of Your Wood Shop custom cabinetry to market," Offering customization opportunities not always present in other places.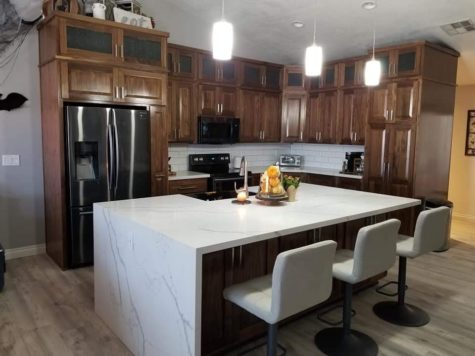 Therefore, we can thank Joel and Michelle Blodgett for continuing to build upon their business and for satisfying goals, their own and customers', as well as placating customer needs and personalizing kitchens to something one may love, changing the tides of business in the community. If you or anyone you know may be interested in their service, visit any of the links above to contact Your Wood Shop and have custom cabinetry of your own.