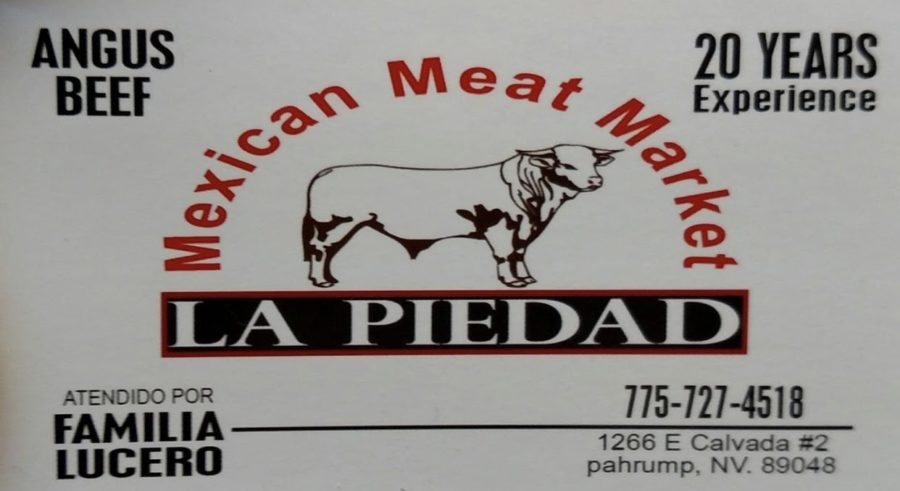 Need some meat for a family weekend? Carniceria La Piedad has you covered. It is a family-owned business that has had 20+ years of experience. They sell fresh, authentic Mexican food that is well worth the price. They are located at 1266 E Calvada Blvd Ste 2 Pahrump, NV 89048 and are open Mon-Sat 9:30-7:00 and on Sundays 9:30-5:00.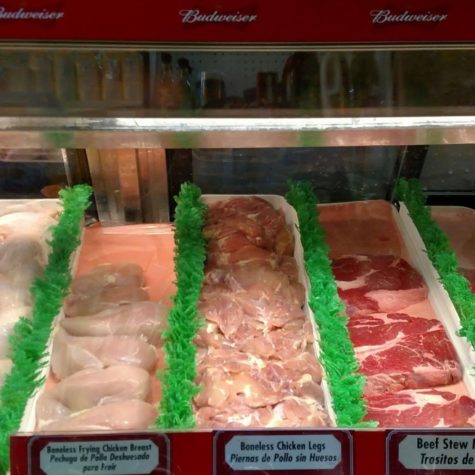 Jose Parra, the owner's son, says his parents decided to start this business because as he states, "My parents always worked for somebody in their early ages. When they came to the U.S. they gained experience and knowledge on how to start and run a business and decided to do it and build something themselves".
He also says, "We're a Mexican meat market. Our focus is to only offer the best in meats such as only natural chicken and pork." 
Not only do they sell marinated fresh meat, but they also sell many other things. They have many different flavored ice creams, mexican candy, chips, drinks, some vegetables, seasonings, pig feet, tortillas, pico de gallo, salsa, beans, rice, beverages, queso fresco, piñatas, eggs, milk, ice, and charcoal for a great barbeque. Lotions and natural herbal teas can also be found here.
When asked what is the hardest part of owning a business, Jose replies, "I would say that the hardest part of owning a business is probably keeping up with the products. As we're the only Mexican meat market in Pahrump things go by pretty fast, and being so far out from any bigger city it can be pretty difficult getting products out here." 
The easy part of owning a business is as Jose stated, "Easiest part of owning a business is definitely being your own boss! You don't have anybody on your shoulder on what to do, and us being a family-owned business it's even better knowing we can do what we love together. Teamwork literally makes the dreamwork."
Something very unique about this business is that they only carry certified angus beef. Jose states, "Which like I said before makes us stand out from the rest of the meat markets. Every time you shop for meat with us you can be assured you're only getting the best. Quality over quantity." 
You can find them on FaceBook as "Carniceria La Piedad" or call them at (775) 727-4518 to get the best of the best meat in town!