Devious Licks and Hallway Pass
New Tik Tok trend has affected Pahrump Valley Highschool classrooms/bathrooms, in order to stop the vandalism, admins at PVHS are now deciding to use google doc forms in order to leave/come back to class.
The recent TikTok trend "Devious Licks" has taken a huge toll on American high schools. A "Devious Lick" is an act where you steal something from the school and show it off to your social media followers what you have stolen. An example of this is that, recently a PVHS student has stolen a toilet from the first building's men's restroom.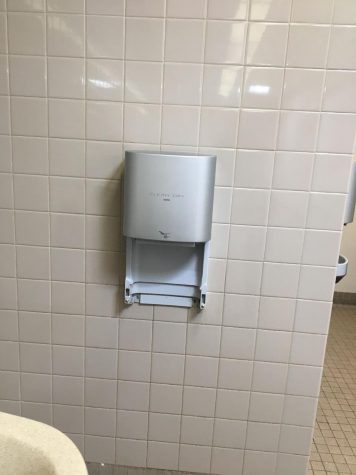 "Mirrors, stall doors, and soap dispensers are missing from the bathrooms; last week some kid stole a toilet" Gunner Cortez, Sophomore at Pahrump Valley High School commented. Gerald Ward, senior at PVHS states " I think they're [Devious Licks] pretty funny, but I wouldn't think they're funny if it happened to me." Trinity Mell, a sophomore at PVHS asks "How do you steal a toilet?"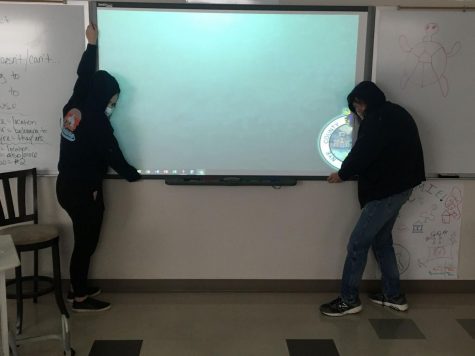 Due to these circumstances at this time, students now have to use the electronically timed sign-in/out sheets to leave the class. The hallway pass can be accessed via scanning a QR code which most teachers have available somewhere in the classroom or by accessing the form on the Chromebooks. "In my opinion it is not fair for the reasons that punishing a whole group for something one person did, might make the others act out retaliate" Levi Villegas, a PVHS junior stated.  Mr. Clasen, a Math teacher at PVHS, says "I think the hall pass thing is a good idea, it will keep a record of everyone who leaves class. It is good!" Mrs. Sitter-Jones stated, "I understand that it is a necessity in order to maintain order in the hallways." There's no telling when we will be going back to normal hallway passes but for now, we will be using the Google form. 
Other schools around the United State have had their sinks, chairs, desks, and even smart boards stolen. Suspensions and referrals will now be given to students who get caught stealing school property. "Marion County Sheriff's officials said there have been six students arrested with two more caught in which schools chose not to press charges" states Marion County Sheriff officials on WCJB news sites. 
In recent lighter news a new challenge has risen called "Angelic Yields" created on September 14th, 2021. What this new challenge is where instead of stealing from the school, you give back. Students at Saville Middle School in Las Vegas, Nevada have been putting soaps back into the bathroom. "Hopefully with this new trend, it will encourage others just like the Devious Licks did! My friends and I decided to have an 'Angelic Yield' yesterday. We put Dawn dish soap in as many of the boys' bathrooms as we could! It felt nice giving back soap to students, especially during these times of COVID" Jacob Posada, a student at Winston Churchill High School in San Antonio, Texas.
The big question is, will students ever return to the normal sign-out sheet? Is it fair that others must be punished for another's actions? Only time will tell but for now, please make sure you're signing back in and out of classes, also do not steal toilets from the school.