BTS number one on the leaderboard
A k-pop group impacts the music industry throughout the whole world, possibly even changing the world. Changing young youth, changing lives, helping saves lives just with their music and stories.
BTS (방탄소년단) a male Korean boy group involving 7 members who have actually changed the world for young youth. The 7 members consist of Kim Namjoon (who is known as RM), Kim Seokjin, Min Yoongi (known as BTS Suga or AgustD), Jung Hoseok (known as Jhope), Park Jimin, Kim Taehyung (known as V), and Jeon Jungkook. All 7 boys joined Big Hit entertainment; 6 boys auditioned and 1 boy was scouted. The group soon debuted in 2013 with their album "2 cool 4 skool", later that year they also released "O!RUL8,2?". 
People soon bashed them saying that they wouldn't get anywhere with what they were trying to do because they are men who wear "makeup", so therefore they aren't real rappers and or they aren't skilled/talented enough. Yet to this day, they have sold out stadium after stadium, with their most recent concerts in LA ever since COVID started (Permission To Dance: On Stage) at Sofi Stadium, which almost sold out all 4 days. They changed the music industry. They have been the first act since the Beatles to have six No.1 songs on the Hot 100 billboard, with their song "Dynamite" being the first-ever k-pop song to reach No.1. They have been nominated for American music awards since 2017.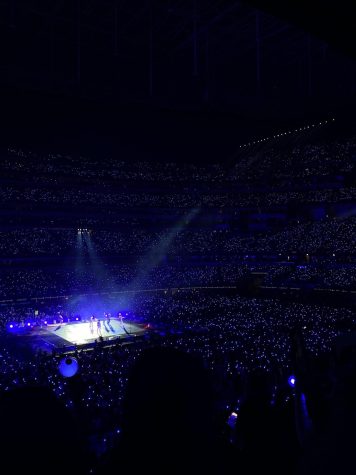 They have held a campaign called the Love Yourself campaign by UNICEF in 2017 to protect youth from all over the world from violence, donating around $1 million USD. They have heard remarkable stories from their fans and they saw that now they have responsibilities. Kim Namjoon held a speech in 2018 where he began to introduce himself, started talking about himself and how he saw life as a kid, and how people started changing him. On how he lost himself, he lost his voice, his name. He stated "I tried to jam myself into molds that other people made…No one called out my name and neither did I… So, like this, I, we, all lost our names. We became like ghosts." He soon said he didn't want people to lose their name, he wanted you to love yourself, Speak yourself. " We have learned to love ourselves, so now I urge you to 'speak yourself. What is your name? What excites your heart?.. Find your name and find your voice by speaking to yourself. My name is Kim Namjoon RM of BTS." They have also donated $1 million USD to BLM campaigns. Another member donated to "Green Umbrella Children's Foundation" in December of 2021 and he donated about 100 million Korean won (around 83K USD). 
In some of their songs, they have talked about real-world struggles such as depression, losing a loved one, rocky paths, being stuck in life, etc. Some of their songs deliver such beautiful meaning behind them. One of their songs called "We are bulletproof: the eternal" talks about how much the group has struggled throughout their journey, that they wouldn't have gotten where they are without ARMY. "We are not seven, with you." in one of their earlier songs Let Go it talks about how they are ready to let go of someone they have lost due to depression and suicide and many other things but when this song came out they were thinking of disbanding, So that song was their "last song" saying they were ready to let everything go.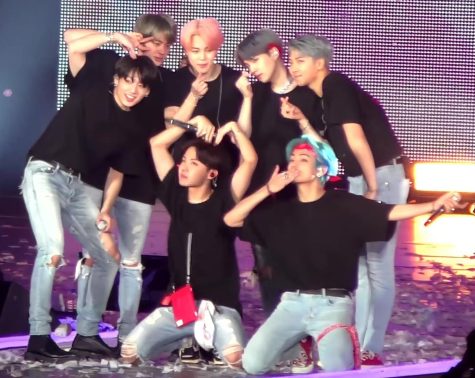 BTS is well known around the whole world. They have been in multiple talk shows like The Ellen Show, The Tonight Show with Jimmy Fallon, The Late Late Show with James Corden, etc… They have also been interviewed by Ronan Keating and many other journalists. They have collabed with other popular artists like Coldplay, Halsey, Designer, Juice Wrld, Nicki Minaj, Lauv, and other famous artists. They have a total of 17 albums and have sold around 9 million copies. All the way from 2 cool 4 skool to their latest album and hit singles BE, Butter, and Permission to dance. BTS started gaining a bunch of recognition around 2017 and most of their followers are young youth. Youth that has followed them have such beautiful stories on how they now view everything because of BTS. Their fame skyrocketed. They never thought they would be where they are today.