Around PVHS: Drama Club
Pahrump Valley Highschool has a Drama Club! Read my article to see who runs it. And, who knows, after reading you could become interested in something new.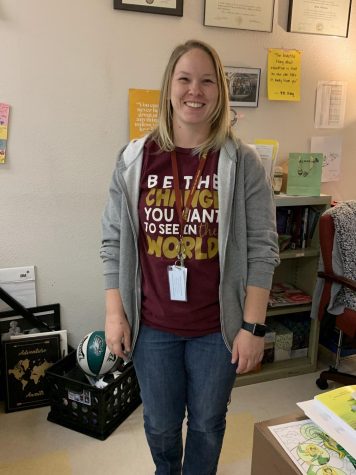 Wake up PVHS because in case you didn't know our school has a Drama Club and it is run by one of your favorite teachers, Heather Unthank! Mrs. Unthank teaches English 10, English 10 Honors, and Theater (aka Drama Club) and that is what we are going to talk about today. Mrs. Unthank has been teaching at our school for three years now, and for the past two years, she has also been teaching Theater.
The theater class in total has three different classes which are Theater I, Theater II, and Theater III. You may remember going to the auditorium for the practice of the plays during your English class and when watching you possibly thought that this play is interesting or that the students have nice voices. All of that is true because this class allows you to work through fears of performing in front of others and also being able to show all the talents you have, all while performing a play. 
When Mrs. Unthank was in college, she majored in Theater & Dance while also having a concentration in Musical Theater. Mrs. Unthank has also said that she loves being on stage and she wanted to share that with her students who all enjoy theater the same way that she does. It is quite known that theater could possibly make others feel all sorts of different emotions and possibly panic when thinking of it but theater is something that brings people together all because they have the same interest and because they enjoy it. 
"This year the shows I decided to perform came to me," said Mrs. Unthank when asked what makes her decide what plays to do. This year the students in her Theater classes performed one of Broadway's favorite musicals "All Together Now!". Mrs. Unthank also mentioned that at the end of the school year her students will be doing a "Theater School Showcase" which will allow the students in these classes to show off their talents.
Mrs. Unthank has said that she would look for smaller productions that would work with the auditorium stage since it is somewhat small. She has also said that it is difficult to do the productions of a setup, so it definitely is important to look and see what play will fit your stage before performing. Students in Mrs. Unthank's class when asked if they enjoyed the class all replied with yes, and some had said it was because they were able to experience what performing was like and being able to have fun with their friends and others in the class. Students also enjoyed the class because it was a way for them to make friends and to also get to know each other.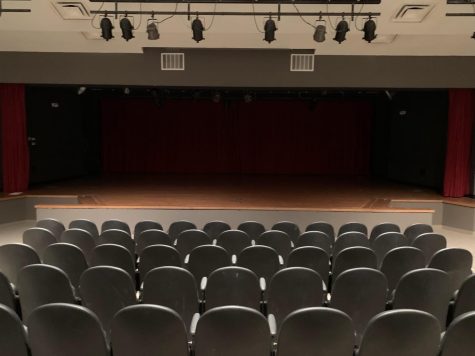 Don't be afraid to join the club because even if you are shy and do not like performing you can always work behind the production! There have been multiple people who work behind some of the most famous musicals, you can always work on technical aspects, marketing, and ticketing and you could possibly even direct the play. Theater accepts everyone so no matter who you are if you want to join or even just be in the class then join and if you don't want to join then that is fine but just make sure to support your fellow peers when it comes time for future plays.