Around PVHS: Science Club
Here at Pahrump Valley High School, there are many clubs, activities, and sports that students can choose from. One club that I would like to highlight is the Science Club
The Science Club is a club at Pahrump Valley High School (PVHS) that mainly focuses on science labs and the Science Olympiad, a special event that houses premiere science experiments, and has over 5,500 teams across the nation.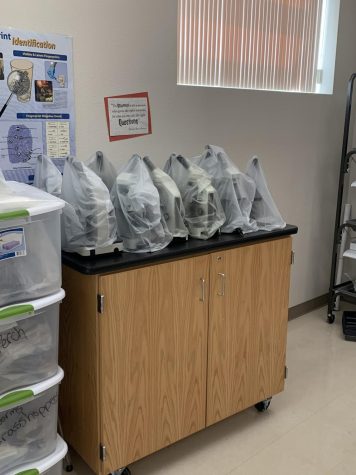 In an interview with a couple of members of the Science Club, Johnathan O'Neal, the current president of the Science Club, said usually Science Club meetings consist of "[practicing] for the Science Olympiad, doing science labs, and talking about science."  After being asked what his favorite thing to do in science club was, he said, "We would [play] 'Write it, Do it', [a game] where a team of people group up and one person writes instructions on what to do, while the other person follows the instructions and builds what it says."  When he was asked about what he finds most interesting about the Science Club, he responded saying, "Well, just finding people that enjoy science as much as I do."
In an interview with Clifford Kelley, another member of the Science Club, he said that his favorite thing to do in Science Club is to "mess around with catapults, but right now we are building ping pong parachutes, and that's also [a lot] of fun." After being asked if he planned on joining Science Club next year, he said "Yes, I do."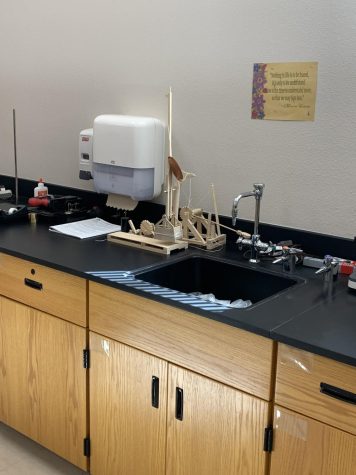 After an interview with Mrs. Culbertson, a Zoology, Biology, and Forensics Science teacher at PVHS and the current advisor of the Science Club, she said that in the past there was a Science Club, but right now it is currently reforming.  She also said that her favorite thing about Science Club is "letting kids experiment and have fun with science."
Overall, the Science Club is an awesome club that lets students experience and experiment with science and also is a good place for students to go if they enjoy science and enjoy talking to other people who enjoy science as well.
If you are interested in this club, please reach out to Mrs. Teresa Culbertson for more information.