Building a New World, Brick By Brick
Hello and welcome back to The Corner of Conversation Street. Today we'll be talking about Lego Day. Let us talk about these little blocks of plastic. So take a seat and stay awhile and listen.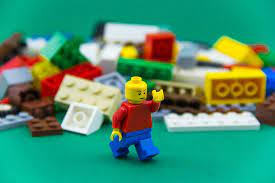 Legos– you know them. The little blocks that click together so you can build anything from a little shed to entire ships and even working cars. You can do anything at any size a person made a real-size house that you can live in. On January 28th, it's Lego Day. A whole day just to build things like we're seven again. Legos were invented by Ole Kirk Kristiansen in 1932 a little after WWII. The prototype of Legos was made out of wood until 1947 when plastic was becoming a lot more common, and Kirk bought a plastic injection molding machine to make the first set which was a truck that would start childhood memories for generations to come. The name Lego comes from the phrase "leg godt" which is Danish for "play well." The toy quickly became popular in Europe and would quickly come over to America in the following years. Over time they came out with more complicated and bigger sets adding axles and gears allowing people to make contraptions like clocks and moving scenes. Next would be adding computing making smarter machines that can sew and can even make factory lines that make lego cars. As they added more pieces to work with the community learned how to use them to their full potential.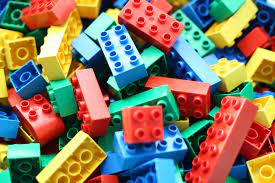 The sets over time have gotten in more detail with the adult sets. Things like the Colosseum with over 9,036 pieces is one of the biggest sets — It is able to fit a household cat inside of it. Or the World map with 12,000 pieces being 4ft wide and 2ft tall and you get to hang up on your wall. You have as well the Eiffel tower which stands 5ft tall at 8,000 pieces. The possibilities are endless.
 (*Grandfather Clock goes off.*) Well, that's the end of today I hope you enjoyed and learned about legos and a bit of history. Hopefully, you have a good morning, afternoon, and good night.
Leave a Comment
About the Contributor
Anthony Brown, Advertising Manager
Anthony Brown, the man right now being held hostage to write papers. Somewhat new to journalism as he has some previous experience from when he lived in...