Cross Country, Going the Extra Mile
Cross Country, one of the most unappreciated sports. All the young student athletes put hard work and effort into their running and constantly make sure they stay in shape and eat the right foods. Even though COVID has taken a toll on many sports, the coaches continue to help the students work hard and participate.
Probably one of the most unappreciated sports to exist is cross country. Most people think it is simply running over long distances, but there's actually a lot more that goes into it.   
After some observation, we found that most runners join cross country to improve their physical and mental health. They all have goals and standards that they set for themselves and want to improve upon. Cross Country runners also enjoy the sport for the social aspect that it brings out. 
We interviewed student-athlete Sam Machuskey, who is a Junior and second- year cross country runner. When asked about the reason he joined cross country, Machuskey replied with "the people. We get to interact with a lot of nice people." After trying out the sport, he continued on and prospered in it. 
Machuskey stated that Cross Country helps him "stay fit and get out there." "I improve at long distance by running hills and sprinting," he said. Machuskey's goal is to run a 5k in under 17 minutes.
One of Machuskey's favorite things about competing is the enthusiasm the players and audience have during the races. "Trying not to stop while running is my greatest challenge," he explained. 
After two years of running Cross Country, Muchuskey said that one of his biggest challenges was to not let other people put him down. When questioned on the best advice given to him by his coach, he replied with "to keep going and never give up."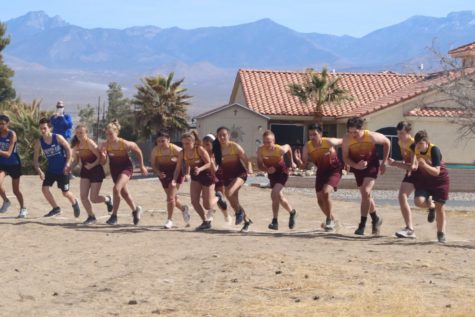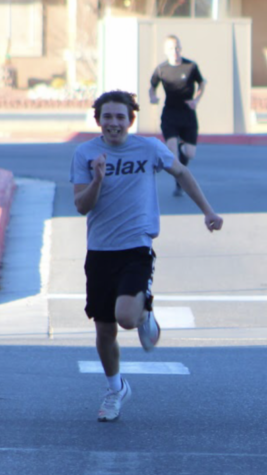 To get more information on Cross Country, we went on to interview the head coach of the team, Coach Odegard. Odegard is very dedicated to the sport and the student-athletes.
The main reason Coach Odegard wanted to become a coach was to better the athletes and make sure they put forth their best efforts. As we questioned Odegard about what keeps his athletes motivated, he replied with "they keep each other motivated." 
Odegard dedicates a good amount of his free time to cross country. In regards to his dedication, Odegard states that "I guess I don't notice the hours that I put in because I'm doing what I love."
Closing with the last question in our interview, Odegard explained that his goals as the Cross Country Coach are to push the players to meet their own personal goals and train them to become better athletes. 
With all this being said, we found cross country to be a very enjoyable environment and interactive sport. The athletes treated each other with kindness, respected their coaches, and most importantly were focused on bettering themselves and their team. 
For more information about the PVHS Cross Country team, you can email Coach Odegard at [email protected].
About the Writers
Emily Lewis, Journalist
Emily is a Freshman who is passionate about sports, learning, and writing. Emily has a go-get-em kind of attitude and is always accepting of new challenges....
Grace Miller, Journalist
Grace is a freshman at PVHS who is new to the Journalism class. Although this is her first year in a journalism class, she has a great deal of writing...