Trojans Football Is Coming Back Day By Day!
The PVHS football team is back! Their season has taken many turns, but they are pushing through and not letting COVID affect them. Our Trojans won't let their spirits down!
The football team is back and better than ever! Sports are a little tough this year considering COVID restrictions, but that hasn't stopped our Trojan football team. As our football team says, "Day by day, we work! Day by day, we train! Day by day, we grind! Day by day, we gain! Trojans on three, 1,2,3, Trojans!"
The PVHS Football Team started practice all the way back in early November, they started off with a couple days a week, and now go Monday-Friday from 2:30-5:00. Football has around 60 kids that came out this year to play without knowing if they were going to have a season or not. Their first game with Faith Luthern was canceled prior to COVID testing not being approved all the way, that didn't stop our boys from working hard at practice though. 
While watching the boys, you can see how close they are with their coaches and their teammates. They are one big family. In the weight room, they encourage one another to hit different weight classes and be the best they all can be, on the field they laugh, have fun, and push one another to make a good throw, know the routes, be a good teammate, and overall are just supportive. As previously mentioned, "We've been practicing for about five months going on six months, which is twice as long as we normally train."(Clayton) With all the time that these boys have had, it has made them stronger on and off the field. "Our boys have spent a lot more time preparing for just a short season of four games… Now that they realize they get to play, they're fine. For a while no one knew if we were going to officially play, so it took a toll on them because obviously they worked and had been training really hard, and they were not sure if that was gonna pay off or if they were ever gonna get to compete." stated Coach Clayton.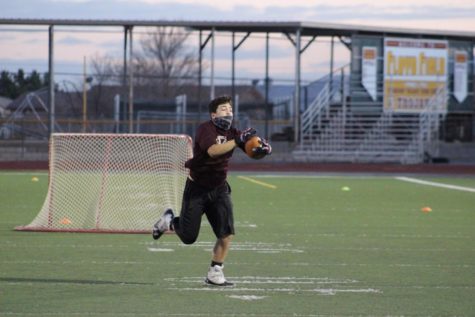 When asked how COVID-19 has affected your season, running back Austin Sandoval had this to say, "It's a bummer, we are missing out on the majority of our season that we were supposed to play, but us being Trojans we figured out a way to fight around it and now we get a season."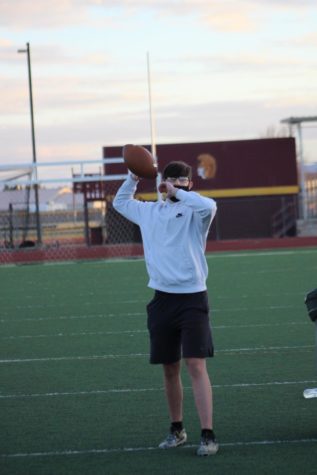 Peyton Coffman, a cornerback, is a Junior this year and has been to every practice since they started in November. "It has made me a lot better, I was able to focus on football more… It made me think I needed to get better and in shape." While COVID has had many negative impacts on many of the athletes at PVHS, Coffman, Sandoval, and many of the other football players have had nothing but positive things to say.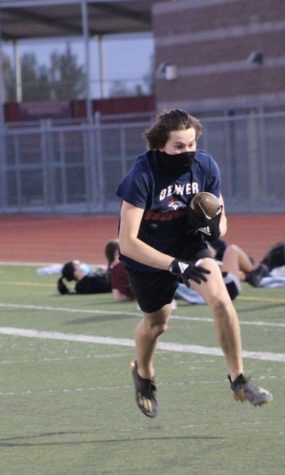 Rance Bill, a senior who plays tight end on Varsity, had this to say about the season and what he hopes for next year for the upcoming classes. "It got to the point of just hoping for a season, I'm just glad it's finally here and appreciate all the work people have put into us having one. I hope next season the underclassmen don't have to go through this again and have a regular season!"
As a result of all the hard work, time, and dedication the Trojans Football Team has created a family. They have a strong bond with one another and choose to be positive through it all. With everyone doing their parts, this season is sure to be something to remember!
About the Writers
Shania Hopkins, Journalist
Shania is a Sophomore who loves crafting, baking, playing sports and being around others. She is very social and enjoys talking with others! Shania aspires...
Kristine L. Heureux,
Kristine is passionate about a lot of things including fashion, lifestyles, sports, social media,

and drug and alcohol prevention 

Kristine has...