Around PVHS: GEAR UP
GEAR UP is a program offered to all PHVS students to help them to discover their options for life after high school. They are also there to help you to navigate through succeeding during your high school career.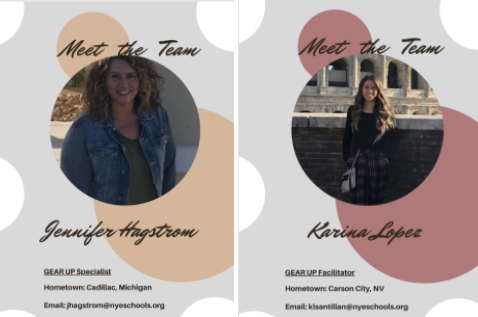 GEAR UP, which stands for Gaining Early Awareness and Readiness for Undergraduate Programs, is a program to help students with their future. The primary focus for this program is high school graduation, because without that the other wonderful supports they provide can't be utilized. Although they also focus on getting students ready for college, they can also help you with your goals, ambitions, or passions in life. GEAR UP works with all students at the high school.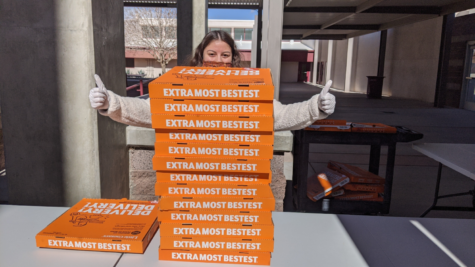 Ms. Hagstrom, our PVHS GEAR UP advisor, strongly encourages all students to at least check out what this program has to offer. She says that, "This program is here to give our students a better flavor of what going to college and training programs actually are and how they can get financial assistance for it. It's a great way to help you to understand the opportunities available to  you after high school. Hey! You don't know what you don't know until you know it!"
April Russo is one of the students that signed up for the GEAR UP program. She started the program in November 2020. She is an online student this year, and a senior at PVHS. She joined the program mainly because she noticed the financial benefits it offered. GEAR UP helped fund her UNLV college application and helped her to fully fund her college courses that she took this spring at GBC. 
GEAR UP is also offered at the middle school, they mainly work with the 8th graders that are going up into high school. GEAR UP provides help in all of the STEM subjects (Science, Technology, Engineering, and Math) with information, activities, and educational programs for exciting and high-need careers.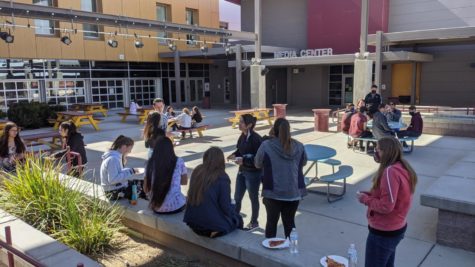 They also do activities, like field trips and summer programs. GEAR UP field trips are there to help students look for careers, jobs, and colleges as well. It gives students a chance to look at all the different opportunities/jobs that would suit them in the near future. 
The program is free, and can also help you with your classes, such as homework, and with scholarships. You can find the GEAR UP program on the Pahrump Valley High School website or by going directly to their site.  If you have any questions on how to prepare yourself for life beyond high school, you can email [email protected] or Ms. Lopez [email protected] about the program.
About the Writers
Sarissa Delaney
Sarissa is a sophomore at PVHS. She has been writing since fifth grade but this year is her first Journalism class. She have one younger brother who is...
Shania Hopkins, Journalist
Shania is a Sophomore who loves crafting, baking, playing sports and being around others. She is very social and enjoys talking with others! Shania aspires...