You Did Well Jonghyun
Reading this article will allow you to see the world of Kim Jonghyun, a Kpop idol. While reading, you will be able to see all the things that Jonghyun did and what his life was truly like and what eventually led him in taking his own life.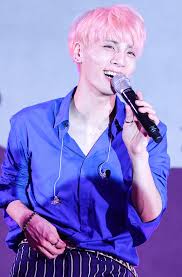 Kim Jonghyun pronounced Jaang-hyoon was born in Jongno-gu, Seoul in South Korea, he was the youngest in his family and he has an older sister named Kim So-Dam. She is two years older than him. During his teen years, he was a bassist for a high school band. Jonghyun was scouted by a multinational entertainment company named "SM Entertainment" when he was 15 years old after he had played in a song festival at school. Jonghyun soon after became a trainee and had trained for around 3 years and during these three years he learned how to sing, dance, rap, etc. 18-year-old Jonghyun later debuted as part of a five-membered boy group named "SHINee" on May 25th, 2008, Jonghyun was the main vocalist and soon started to contribute to his group and became one of the songwriters for the group he had written their fourth Korean single named "Juliette" after getting inspired by the movie. 
Jonghyun was known to be someone who was very kind and supportive. He had supported a lot of LGBTQ+ rights and would sometimes get hated on for this. Jonghyun had a radio show as well that was called "Blue Night " he was both the host and DJ, the radio show had officially aired on February 3rd, 2014. Many of his fans loved hearing this radio show because it would talk a lot about mental health. He would also listen to others' stories and would offer them advice, Jonghyun as well would talk about his life experiences while giving advice to his listeners. Blue Night overall would allow listeners to reflect on Jonghyun's deep thoughts, his personality, and the struggles he faced while battling his depression but sadly Jonghyun's last day on "Blue Night" was on April 2nd, 2017 after SHINee had started to get a busier schedule.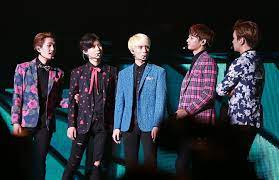 Jonghyun throughout his career had gotten a lot of hate, this hate which led to death threats, many hate comments, and as well as "fans" trying to attack him. No one understood why he would get hate since Jonghyun was someone who didn't get into problems or start anything with other people, it was a known fact that Jonghyun loved being part of his group and his fans, Jonghyun many times would help the youngest SHINee member Taemin he would write his songs that were either dedicated to him or for him. Jonghyun was the one who would go on live the most to talk to his fans or to just talk about his day or what he was feeling. Jonghyun's nickname was "Jjong" and this nickname was given to him by another SHINee member named "Key" and Jonghyun's nickname means "Short legged person" since he was the shortest member in the group. 
During his career, Jonghyun released three solo albums composed of nine to ten singles, these albums were titled "Story Op.1" and "Story Op.2". Jonghyun had also released two mini-albums titled "She Is" and "BASE"; all of these albums after his death would become popular among other Kpop artists and fans. It is not really known what Jonghyun dedicated his songs to or what he wrote them based on but it is said by many fans that listening to Jonghyun's voice brings them either comfort or peace since his voice sounded soft while both singing and talking. The most popular was his 2016 album "She Is" the song titled "She Is" was one of his most popular songs for the sort of dance vibe and it made people just want to get up and dance whenever they heard it. A year after his death, SM Entertainment released "Poet | Artist" it was his final and second studio album, this album was seen as an extremely special album since the album was announced to be released prior to Jonghyun's death.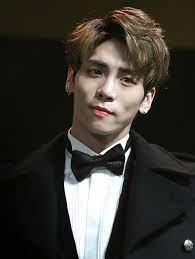 On December 18, 2017, Jonghyun was found unconscious in a private hotel located in Seoul, South Korea. Jonghyun was immediately rushed to the hospital when around 6:32 PM he was pronounced dead, So-Dam Jonghyun's older sister was the one who called authorities in fear after receiving a "final farewell" from her brother. In a note that Jonghyun had written, it had stated how he was broken from the inside and that his depression was consuming him from the inside and he couldn't beat it anymore. In his note, it talks about what he was going through and how he didn't want people to blame him for his death but to instead tell him that it was enough. Jonghyun's death is something that shocked many fans and artists all around the world, his death was something that hurt everyone and it is something that the Kpop community will never forget.