Preparing for the Future with GEAR-UP
Right now at Pahrump Valley High school, you can get college help and guidance no matter what grade you're in.
GEAR-UP stands for Gaining Early Awareness and Readiness for Undergraduate Programs. It exposes students to post-secondary education such as 4-year college, community college, trade school, military, and more. It provides students with more information and skills to help them decide their future after high school.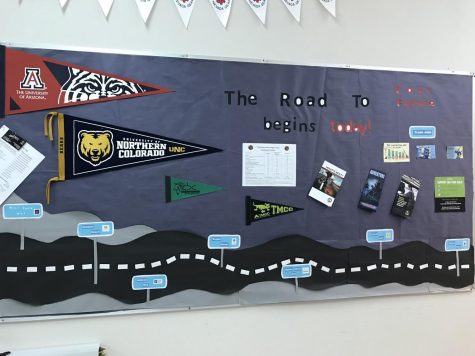 Student Success Agency, or SSA, is one of the major support systems that GEAR-UP provides. SSA is a virtual mentoring platform that's free to students, paid for by GEAR-UP. A personal agent is matched to a student who is like-minded and speaks with them one-on-one, in a safe environment, over text, to communicate with anything they may be struggling on. Ms. Hagstrom, the College and Career Counselor at PVHS was interviewed about the subject and stated, "You have questions about an assignment, you need tutoring, you're having a bad day and just wanna vent to somebody" she continues, "These are safe, young professionals and college students who have been where you're going and are interested in similar things" They provide guidance to direct you in the right path and make sure you're on track for the future.
It is also an option to come by the office, or room 144, at any time to get answers on transcripts, take dual enrollment at Great Basin College. get in touch with colleges in Nevada, etc. GEAR-UP has college advisors at every Nevada college or NSHE school. All of the advisors have attended college and most are first-generation college students, so they can relate to our students and help them get through the process.

GEAR-UP can even provide help for students who do not plan to go to college. When asked about it, Ms. Hagstrom said, "GEAR-UP can be an option if a student wants it to be. So sometimes kids don't think about it until you put it in front of them, so that's why we talk about it". They also help with apprenticeships, getting in front of employers, and cover letters workshops. As well, they do an event called "Summer Bridge" for seniors leaving that year. One day is for students going into college, and another day is for students going into work or trades. It helps with resumes, building blocks, mock interviews, and other specifics related to where the student is planning on going. They also post job opportunities when they get the chance and show students how to get training for careers that interest them.
GEAR-UP is also a major help at obtaining a scholarship. On the GEAR-UP page on Canvas and on the main PVHS website, there is a scholarship link. Every scholarship that comes into their office is posted as they get them by Miss Duff, with deadlines and links. There are general scholarship sites and individual scholarships sites. Underclassmen can also apply for one, but it depends on the scholarship. Doing it early can give them a headstart.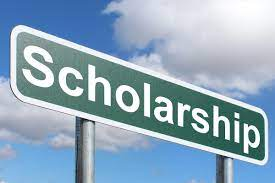 There will be a College and Career fair co-hosted with J4NG is coming up on April 22nd. Students are currently helping plan it. And finally, in May there will be a college transition program to attend.
If you or anyone you know is in need of some college help, get in touch with Ms. Hagstrom at [email protected] or by visiting room 144 on campus.