Around PVHS: Video Game Club
The Video Game Club is one of Pahrump Valley High School's many clubs. This club is all about having competitions and tournaments for fun.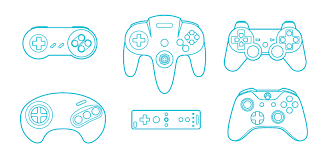 Pahrump Valley High School contains a variety of clubs. These clubs help many students learn about all different types of things but also have fun. Let's introduce all of you to the Video Game Club. This club is run by Zachary Butt and Travis Joyce. The Video Game Club is a club where they play video and board games and have tournaments and competitions. This club has an average of 20 students/members who all happen to get along. 

I did get a chance to interview and talk with the advisor of the club Mr. Zachary Butt. I asked Mr. Butt what interested him in becoming an advisor for the Video Game Club and he said that ever since he was a boy he would love playing games so why not show others the way he views them. His favorite video game to play during club time is Mario Kart because multiple students can play on one screen together. According to Mr. Butt, he did say that their club members do get along for the most part and when new students join the others try their best to make the new ones feel welcomed.
I also talked to a student/member of this club, Micheal Salvadge, who is a sophomore and he states," I have been playing video games for a long time because I have always found them fun. My favorite game to play during meetings is Demon Slayer and my favorite, in general, is Dishonored 2. I enjoy the club because people can bring their own games and consoles to play." The club is enjoyable because they do have competitions and tournaments for their games. Salvador's least favorite moment in the club was their tournament for Mario Kart. I asked  Salvador what interested him in joining the club and his response was that as soon as he heard about it at the beginning of the year he knew it was something he had to do.
This club could be an inspiration to some people because it can help inspire people to pursue their dream as many young adults have aspirations to become video game makers or help make them at least. Every person in the club is in that club for a purpose. A video game club is a place where people who have love and a passion for video games can go and express themselves and have fun doing what they enjoy. 
They meet every Tuesday in room 210 from 2:30 to 3:30. If you like playing video games and having competitions and meeting new people then this is the club for you to join.