Brand New Business in Pahrump Sells Laser Cut Products
There is an amazing new business that has just opened in Pahrump, Nevada. They make very neat and professional wood pieces and other pieces that you can decorate any space with.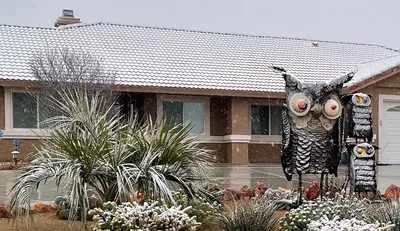 Owl House Creations is a small business in Pahrump owned and run by Trina Williams, who creates about 5-10 custom pieces every day to be shipped out or picked up by her customers.  Even though they do not have a public shop for people to visit, they have a website that is used to collect orders and ship out their products (here).  The products that are sold by Owl House Creations range from wooden flight boards and custom "Welcome" signs to specially engraved metal and small wooden furniture.  To make these pieces, they use a machine called Glowforge that uses a laser to cut and engrave many different materials such as wood, metal, and fabric of all kinds.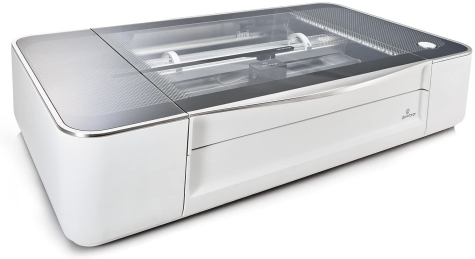 During a recent interview with Trina Williams, the owner of Owl House Creations, she answered questions regarding how long her business has been active, why she decided to start a small business, and a couple of other things. Williams says that her business has been around since January, and she says, "I actually didn't decide to [start a business], my husband bought a Glowforge a couple of months ago because he actually wanted to start a business.  I love crafting and I made an ornament in December using the Glowforge and [I] had fun making it.  So I started making new things and coming up with new ideas, and then I decided to start a business off of it."  Williams talked about her process of creating her pieces and how the Glowforge is used, saying, "First, I go on my Macbook and create an outline for a product that I plan to make, then, I put a piece of wood, metal, fabric, or whatever other material I decide to use to make the piece, and then I turn on the computer and print.  After it finishes printing, I take out the wood, paint it if I have to, and then spray it with a sealer to complete it.  Then I just package it up and send it to the customer!"  Williams has also said that she really enjoys being a small business owner.  "It's challenging, but I think I like the challenge, and I never really wanted to be a business owner because I didn't really know the business aspect, but getting involved in it and learning things like making a new website and how to maintain it, and [also] the crafting aspect of it; I really enjoy it."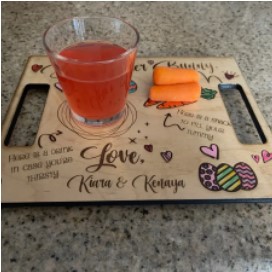 Later on in the interview, Williams was also asked what a normal workday for her is like, and she responded saying, "Normally, I get up and go out to my office and I just start printing different things.  I'll go through my website and I set up new ideas, I go onto Facebook Marketplace and post new listings of items that I'm selling, I'll get things set up for future orders, and I'll also go through my inventory and check to see if there is anything I need to order."  Williams also talks about how her family helps her out with the business as well, saying, "Currently, the business is family-run.  I do most of the work, but my kids help me a lot and my husband also helps a lot with the business."
In the last part of the interview, Williams was asked how she advertises her business, and she replied saying, "So far, I [advertise] through Facebook Marketplace and my website owlhousecreations.co"
Overall, Owl House Creations is a very cool business with very neat products, and hopefully, after reading this article, you decide to take a look at some of the items that they are selling, and maybe even buy one!