PlayStation Gets Sued
Gamers in the U.K. are absolutely outraged at being overcharged for video games just because gaming companies are getting greedy.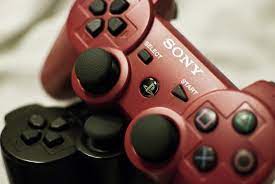 In recent news, a renowned gaming company called PlayStation is being sued for "ripping" its players off. PlayStation otherwise known as Sony is being sued by a U.K. consumers rights group for around 5.9 billion pounds or 5 billion U.S. dollars. The reason for this being is residents in the U.K. were paying upwards of 30% more for games than compared to those who lived anywhere else.PlayStation has been overcharging customers since 2016 so anyone who has purchased games and or dlcs(downloadable content) are eligible for roughly $75 to $660 in damages.
This has been a lawsuit waiting to happen. Sony among other companies has been dominating the game industry for some time now, especially now with rising prices in games. "Alex Neill, who is the person who introduced these allegations, says that PlayStation owners have been overcharged" now taking a percentage of money based on game sales is common, but forcing game developers to increase the cost of the game simply because it's being sold in their online store is straight up wrong. Ms. Neill believes she has a strong case against PlayStation "The actions of Sony are costing millions of people who can't afford it, particularly when we're in the midst of a cost-of-living crisis and the consumer purse is being squeezed like never before." However, it's going to take several years for this case to be settled and who knows if PlayStation will even pay its players back at all.
View Comments (1)
About the Contributor
Dominic Trevino, Digital Editor
Dominic Trevino, A senior at Pahrump Valley High School is an aspiring author who has been a fiction writer since the 5th grade. He is excited to be a...