LGBTI In Africa
The LGBT community has made a huge impact on society and who we are as a people, but some places in the world don't like these changes.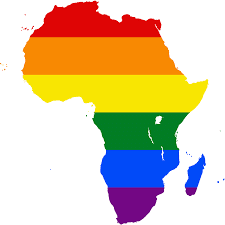 More than half of Africa's countries have illegalized homosexuality; the widespread discrimination is very apparent, and even four of those countries outlaw homosexuality with the death penalty. While many countries are becoming pro-LGBT, why has Africa not changed its stance on this matter? Could homophobia be considered a "Western import"? And if so, why, after all this time, why do LGBT laws not change? One of the huge reasons homophobia has plagued Africa is due to European colonizers. Africa never saw gender as what you were born with, but as the energies present in your body and what/who you felt as a person. The Igbo and Yoruba tribes in modern-day Nigeria did not have binary concepts of gender.
Now in modern-day Africa LGBT activists are pushing for the removal of anti-LGBT laws. The U.S. ambassador to Uganda was dismayed when he heard that the president was reading the anti-gay bill, which was pushed by American evangelicals to adopt the British colonial-era restrictions that criminalized homosexual conduct. Human Rights Watch called this delay a small victory for activists. However, not all of Africa has illegalized homosexuality; South Africa has been very progressive towards the LGBT community, South Africa being the 5th country in the world to actually legalize same-sex marriage. When it comes to same-sex marriage or relationships, it shouldn't be a crime to be who you are, but it should be a crime everywhere to have whole governments prevent you from being who you are.
Leave a Comment
About the Contributor
Dominic Trevino, Digital Editor
Dominic Trevino, A senior at Pahrump Valley High School is an aspiring author who has been a fiction writer since the 5th grade. He is excited to be a...