Bills VS Rams: Biggest Season Opener of the Year?
Is this game going to live up to the people's expectations, or is the production of each team going to leave fans in shock?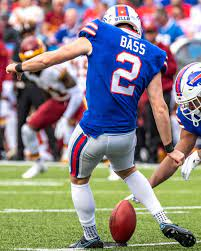 One of the most anticipated battles between two of the best football teams in the nation; who will come out victorious? These two super teams playing were the Los Angeles Rams, coming from Los Angeles, California, and the Buffalo Bills, coming from Buffalo, New York. This game was looked forward to by many football fans because on one side you had last year's Super Bowl champions, the Rams, and the highest predicted Super Bowl champions for this year, the Bills. It all started at kickoff, 8:20 p.m ET on September 8.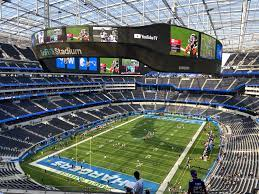 At kickoff, Matt Gay, Rams' kicker, kicked sixty-five yards, resulting in a touchback. The Bills, starting from their own twenty-five-yard line, had a nine-play seventy-yard drive, resulting in a twenty-six-yard touchdown pass from quarterback Josh Allen to wide receiver Gabriel Davis. Such a fast devastating drive that resulted in seven points within the first eight minutes of the first quarter. The presence that seemed to be gained from this drive was as if they were trying to say "Let it be known we're in this game and we're locked in for this win." 
Now, we have the Rams' response to the touchdown drive scored against them. The Bill's kicker, Tyler Bass, also kicks for sixty-five yards, which is brought out of the end zone, but tackled at the seventeen-yard line. Already they were off to a bad start, losing eight yards if they had just opted for a touchback. Finally, the Rams' Super Bowl-winning offense team was out for their first drive. After their first five-yard gain, there was a false start on the Rams resulting in a loss on those five yards they just gained, bringing them to a second and ten. After a two-yard run leaving them with a third and eight, quarterback Matthew Stafford throws a twenty-three-yard pass towards the sideline for wide receiver Cooper Cupp, resulting in a first down. Things were looking good after that big gain, but just two plays later Stafford was sacked by ex-teammate Von Miller, bringing a third and fourteen. After failing to convert on third down, the Rams punt the ball back to the Bills, which they will now start their next drive on their own nine-yard line.
After that mess of a drive, Ram's fans started to now get a tinge of doubt in their team, wondering if maybe they were just going to wash out after their Super Bowl win and become an average team once again. However, some of this doubt started to wash away as defensive tackle Aaron Donald sacks Allen for a one-yard loss on second and third. Responding to this by converting on third down, the Bills continued their drive, just for receiver Isiah Mackenzie to juggle a catch through his hands and allow linebacker Terrell Lewis from the Rams to catch an interception on the opposing thirty-four-yard line.
The next few drives from both teams resulted in turnover after turnover, until finally, the Rams caught their first touchdown reception with Cupp from four yards from the end zone. It was quite the spectacular catch with Cupp barely managing to keep both feet in bounds; if even one foot was out of bounds when the catch was made, it would've been counted incomplete. The Rams had less than three minutes to make some impact on this drive, however, Allen threw a bad pass that was slightly behind his intended receiver and it was once again intercepted, this time by corner Troy Hill and he was tackled at the Bills' forty-five-yard line. They aren't, however, able to turn the short field position into six points and settle for a fifty-seven-yard field goal to end the second half.
Just like that, both teams go back to their respective locker rooms, leaving the score 10-10 at halftime. So far, it had been a tight game between the two teams, with multiple turnovers, sacks, and drives. The question begins to arrive, which one of these super-teams is going to come out and fire during the second half? Which one of these two teams is going to be going home with a season opener win?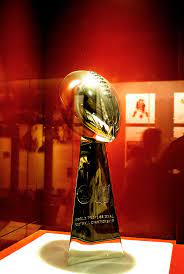 The Rams received the ball after halftime but were unable to get anywhere with it, having to punt the ball away after just three plays. The Bills, starting from their own forty-two yards, put together an eight-play drive, resulting in a seven-yard touchdown reception from Allen to Mackenzie. The Rams are unable to come up with a strong response, and once again, are forced to punt on a fourth and eighteen. The Bills, once again, have another touchdown drive, spanning eighty-nine yards over thirteen plays, ending off with a four-yard rush by Josh Allen. The rest of the game ended on a high note, with a staggering 31-10 blowout for the rams. Will you step up and support one of these teams for this long, upcoming season? For more information on the game, go to ESPN to get in-depth coverage.
Leave a Comment
About the Contributor
Bishop Carter
Bishop Carter is a sophomore at Pahrump Valley High School. He plays football and wrestling for the high school and also attends many classes there. Some...