What is GSA? A conversation about the LGBTQ+ community at PVHS.
An interview with an advisor for a school club all about inclusivity.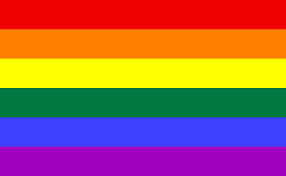 Many students at Pahrump Valley High School are wanting a safe space to talk about their problems, and one does exist in the form of our school's Gay-Straight Alliance. Headed by Laura Rought and Dana Boam, the club focuses on LGBTQ+ issues and is meant as a safe space for all students. I had the pleasure of interviewing Ms. Rought, the Study Skills teacher and one of the two advisors.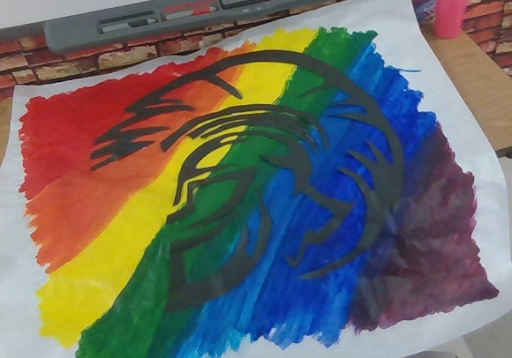 When asked about why the club was started, Ms. Rought said that "The purpose was, I was a new teacher here, three years ago, this is my third year, and I kinda noticed that there might be some people that would be interested in having that club. So I started it with Ms. Boam, and we were both thinking that [those who] wanted to come, that they could make some new friends, and just have some experiences that were in a safe environment." Basically, the GSA club is meant to be a safe space. 
Regarding the challenges that came with running GSA, that answer was "the amount of people that are in the club. We had like maybe three or four standard last year, and this year we've got maybe seven, so we're happy with that [because] it's more, but we don't have many kids." Then the focus came onto how PVHS included kids who were part of the LGBTQ+ community. "I think they're trying," Mr. Rought answered, "I've spoken directly with administration here, and I know they're trying for sure. [Administration's] big thing is they want to make sure everybody is safe. They do say that if there's anybody on campus that's having any issues, please come to them, they'll look through cameras, give details, [then administration will] figure out what's going on and make it better.
When asked about the issues LGBTQ+ students face at PVHS, "Probably the same thing that a lot of kids do, the feeling of 'I'm different' and trying to fit in. If they interact with kids that are bullying them or treat them unfairly, then they're dealing with all that. Inside their head they're trying to figure out who they are. All those crazy things since they're a teenager." Then Ms. Rought spoke of issues that specifically transgender students face and she thinks that "a lot of issues with that run into bathroom usage, and comfortability in P.E. especially with changing out because your grade is based on that so you have to." Ms. Rought also mentioned interaction with other students and students' focus on appearance.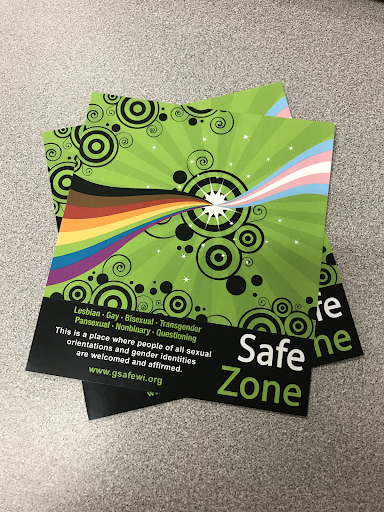 Then the conversation turned to safety for LGBTQ+ students. Ms. Rought said that she believed that LGBTQ+ students were safe at PVHS, "But I also think it's imperative that, if they are not safe, they have to [let an administrator or teacher know], so that they can be safe, because if nobody knows that they're not safe, then no one can help them." She responded the same way to whether transgender students were safe at PVHS. As a note, if anyone feels unsafe, please talk to a teacher or administrator. Look out for 'safe zone' stickers on teachers' doors that identify their rooms as safe spaces for LGBTQ+ students.
Then Ms. Rought made a statement to those looking in at GSA from the outside. "It's just a place to enjoy people, socialize, make some new friends, hang out, play board games, interact, and have a good time. And there's no weird agenda or anything."
GSA is a club open to everyone at PVHS, (it is a Gay-Straight Alliance after all.) It's meant for anyone to hang out in a safe space and to support one another. GSA takes place every Wednesday, from the end of school until 3:30 in room 4. So come if you want to hang out, make some new friends, and just have some inclusive fun!
If you have any questions about GSA, please email either Ms. Boam at [email protected] or Ms. Rought at [email protected]
Leave a Comment
About the Contributor
Lydia Olivas
Lydia Olivas a sophomore at Pahrump Valley High School. She's in her first year of Journalism and would like to focus on true crime and entertainment....