Key Club is on their way to Change the World!
The Key Club and the great opportunities they bring.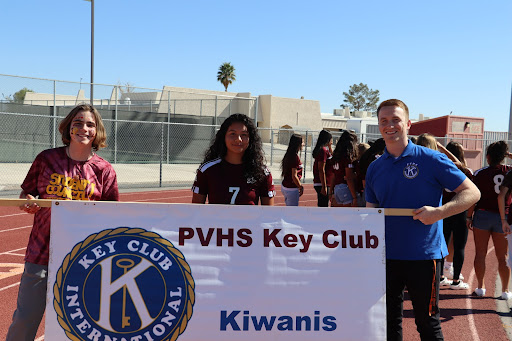 "Key Club is a student-led organization which gives a possibility for its members with opportunities to supply service, construct character, and evolve leadership." I've had the opportunity to interview the advisor, Mr. Danel Clasen, and one of the head members, Izzy Wheeler. Mr. Clasen was nice to talk to; it seemed like he knew what he was doing with the Key Club and making groups of people happy. Mr. Clasen said he loves helping out our town and our community. Mr. Clasen states that they do tons of community work such as maintaining the frisbee golf course and volunteering for bell ringing during the holidays. They do a bunch of acts of kindness for our community, which is a considerable amount of community work. All of the members are grateful for being a part of this club.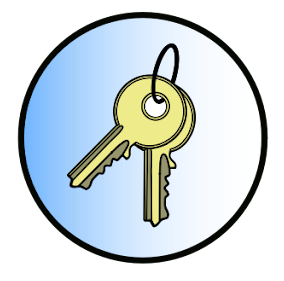 I then asked Mr. Clasen what are the difficulties of being the advisor and he stated, "One of the hardest things to do is situate all the rides, and to get everyone's schedule to go right." Most of the members do not have their driver's licenses so it makes sense because it can be hard to travel from place to place. Following up, I asked Mr. Clasen what he loved about it. He said that loves helping out our town and our community. The smiles he brings to people's faces and just everything about the feeling of helping out the ones in need; is a great feeling to have. Wheeler stated that during their meetings they talk about what ways they can help the community out. They talked about how to make the lunches better and the bell ringing for charity. 
Being a student at PVHS the Key Club is a great club for my school. They really help us out in many ways. The events that we have are amazing and everyone feels great. I have done some online research about the Key Clubs' background info and found that the"Key Club is a branch of Kiwanis International, a non-profit dedicated to improving the lives of children. Key Club was founded roughly a century ago, in 1925, in Sacramento, California, when two Kiwanis Club members had the idea to form a junior service club that resembled the Kiwanis" (CollegeVine).
Basically, everything they told me is that they help out the community and the ones in need. Key Club puts smiles on people's faces and makes their lives a little bit better than what it was. Mr. Clasen and his Key Club members are very proud of what they are doing to help out the kids and putting smiles on their faces making it better. If you have any questions or need information about the Key Club please email Mr. Clasen at [email protected]. If you also want to get involved, they meet up every Monday during both lunches in room 228.
Leave a Comment
About the Contributor
Kayne Horibe
Kayne Horibe is a freshman at Pahrump Valley High School (PVHS) in his first year of Journalism. His interests are sports and entertainment, and even though...