Run Fast or Be Last
Pahrump Valley High School Track is running quickly to the finish line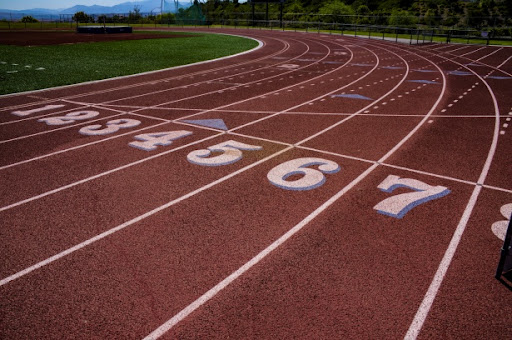 Track is an individual multi event sport. There are multiple races including, sprinting, relays, and long distance running. For sprinting you have the 100 meter dash, the 200 meter dash, and the 400 meter dash. For long distance there is the 800 meter (two laps around the track), 1600 meter (1 mile, 4 laps around the track), and the 3600 meter (2 miles, 8 laps around the track). There are also 110 meter hurdles for boys, 100 meter hurdles for girls, and 300 meter hurdles. For relays, there is a 4×1, which is 4 people each sprinting 100 meters, a 4×2 which is four people each sprinting 200 meters, a 4×4, four people each sprinting 400 meters, and a 4×8, four people each running 800 meters.
For a small introduction, I am a track athlete on our PVHS track team. I have been doing highschool track for two years so far and I plan to do it for all four years. I run the 100 and 200 meter dash with an occasional 4×1 added in. I am also looking to do a field event or two as well.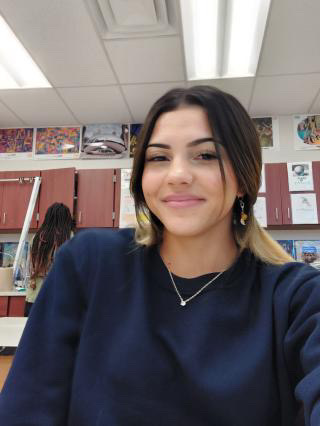 Dakota Fodge, an 11th grade track athlete at our school what she thinks one of our weaknesses is, she said "Not being confident brings you down so much." When you aren't confident in yourself you won't do as good in a race as you think you should. When you are confident and you believe that you can do it, you will succeed. Fodge also says "Feeling like you're not good enough" is a big threat for track, and it is. You have to believe in yourself if you want to succeed, even if you don't place well, as long as you feel like you did your best it doesn't matter.
Payton Weaver, a 10th grade track athlete at our school, what she loves about track, she said "Hanging out with friends and running." Track can be a great way to meet new people as well as stay active. Lots of the athletes use track as a way to condition for fall sports like football. Track keeps you moving and active as the weather grows hotter. I myself really enjoy track because I get to be with all of my friends and hangout with everyone when I don't see them at school. Track can also help you stay fit through the summer months, if you keep up with going for a walk a few times a week. Track is also a way to travel and see what other places are like.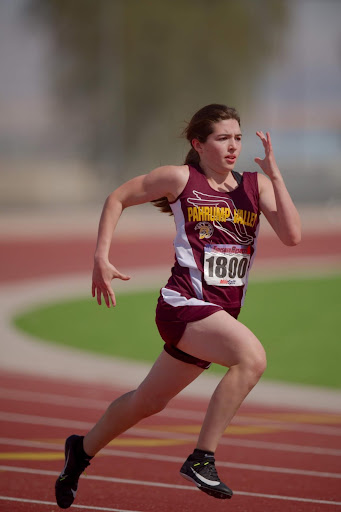 Track can be challenging as well. If at the beginning of the season you ask a first time track runner if they find practices hard, they'll probably say yes, but if you ask near the end of the season they'll more than likely say no. I asked Weaver what she finds challenging about track and she said "competing against teammates", racing teammates is hard because you want both of you to win. Unfortunately, one person will always cross the line before another and that can make it hard because you always try to improve each other.
Track is honestly really fun and I think you should join! Like Weaver said "You only live once" and our years are slowly coming closer to ending here at PVHS. So join while you still have a chance to. Come join us next year and listen for when announcements start. Make sure you show up to the first practice of the season. There are no tryouts, if you show up to practice you're on the team.
Leave a Comment
About the Contributor
Amelia Graziano
Amelia Graziano is a passionate sophomore who is new to journalism but has enjoyed writing her whole life. She speaks her mind and stands up for those...