Games That Today's Generation Brought to Life
Many video games have reached so much popularity in the last ten years. In the twenty-first century, video games have really become of interest so players become curious what game is on top. The events occur as more people engage in these games, they get more attention and the word is spread.
Have you ever wondered what the most played game ever is? Have you ever wondered what game holds the crown with the most copies sold? You will discover there are many popular video games that have surfaced in the last ten years, but some of these games have become more successful than others.

#10: The Last of Us

Starting off at number 10 for the least of the popular, is The Last of Us. The Last of Us is an adventure-action horror game designed around a man and a teenage girl as they navigate through an apocalyptic world. Since being released back in June of 2013, it has sold around 17 million copies.


#9: Mario Kart 8 Deluxe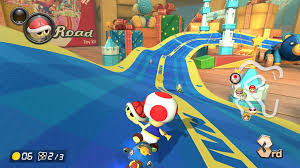 At number 9, is Mario Kart 8 Deluxe, a racing game. Nintendo has released several games similar to this one in their franchise. This is the newest game in the Mario Kart series, yet, has become the most successful with 28.99 million copies sold.


#8 Call of Duty: Black Ops


Placing in at the 8th spot is Call of Duty: Black Ops. This is a first person-shooter game and the first of Activison's Call of Duty: Black Ops franchise. The game has around 30.99 million copies to its name.


#7: Animal Crossing: New Horizons


In the number 7 spot is Animal Crossing: New Horizons, a simulation game. It is the fifth in the series but has still managed to gain 31.18 million copies purchased, despite just coming out March of 2020.

#6: Fortnite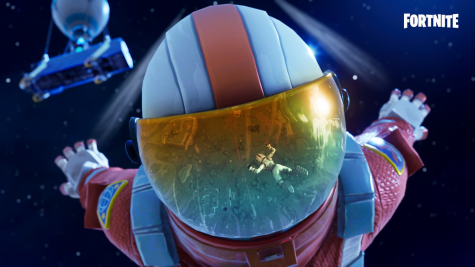 Coming in at number 6 would be Fortnite. The game is an online battle royale which gained popularity in 2018. Since it's release, it has gained 128 million downloads. A factor that keeps players playing is the inclusion of the game being entirely free to download.
#5: Grand Theft Auto V


At number 5 is Grand Theft Auto V, an action-adventure game. The game was released in 2013, but is still regularly being played today and now has 135 million copies sold. When asked why GTA 5 is so successful on an online question and answer site, this user responded, "I think it's the degree of freedom which the game offers the players. You see, people need a break from reality. Everyone does" (Riyaz Ahmed).


#4: Among Us


Taking the 4th place spot is the game of Among Us. Among Us is a social deduction game released in 2018, but it didn't gain popularity until late 2020. Since the game has spiked in interest, it has now reached approximately 264 million downloads.


#3: Roblox


Placing in 3rd is Roblox. Roblox is an online game that lets you experience many different genres. It has a wide variety of games made by players themselves. It is free to play, and, even though it was released nearly 15 years ago, has achieved around 383 million downloads and still gets played today.


#2: The Sims 4


In 2nd place is The Sims 4. The Sims 4 is a life simulation game developed by Maxis. It is a part of a series of games and has become popular for its incredible graphics. "If there's one thing that has been constantly improving in The Sims franchise, then it's the overall appearance and the graphics of the games," The author goes on to say, "…there's a huge change in style and aesthetics, the world looking so much more immersive and detailed than ever before". The game has more than 200 million copies sold.
#1: Minecraft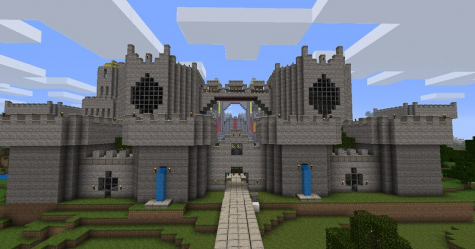 Finishing off in the number 1 spot is Minecraft. Minecraft is a sandbox survival game which allows players to either channel their imagination in creative mode or test their abilities in survival mode. This game proceeds to receive updates regularly and is still being played despite initially coming out in 2011. The game's rising popularity over the years has caused it to become the most popular game to date with over 200 million purchases.


Now you have learned about some of the world's favorite games, it is up to you to keep playing them and increase their mark on the world. For more information, visit these sites, www.quora.com/What-made-GTA-V-so-successful and www.google.com/amps/s/www.thegamer.com/sims-4-does-better-other-games/amp/