Around PVHS: The Music Program
Taking a look at how Mr. Gooch and the PVHS music program have gone about this year and what they plan to do next year.
The PVHS music program has been pretty silent throughout this mess that has been a school year, but believe it or not, they have still been holding classes and been trying to work around the current restrictions.
"I am not going to lie, it hasn't been fun at all," said PVHS music program director Mr. Benjamin Gooch. "What we ended up doing to try to create unity was, we sang for each other, played for each other, and got to know each other on individual levels."
Gooch then stated that they have not been allowed to perform this year, but the PVHS music program has been practicing to the best of their abilities trying to make the best of this year. PVHS music program student Ryan Jarvis stated, "Mr. Gooch is allowing us to learn songs that we would actually want to learn, and giving us enjoyment."
Students getting enjoyment out of the music program is the most rewarding thing for Gooch as he loves seeing his students perform and show off what they have learned.
"The kids who embrace the performing and the musical skill are moving forward in other areas of your life," Gooch then added, "those are the people that really are able to have long term success from the long term practice cycle."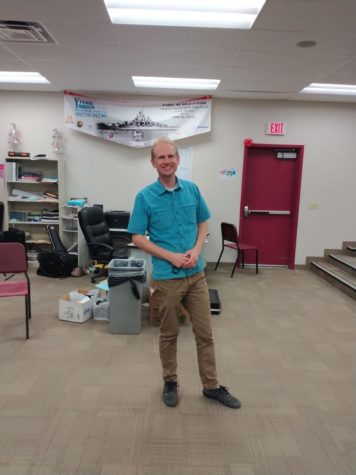 The music program takes a lot of work and dedication, but it is never too late to jump into it. Gooch and has been playing music for many years while Jarvis started playing music recently.
This year for the PVHS music program has been a struggle not only because of the pandemic but because of the change in leadership as this has been Gooch's first year at PVHS.
"I hope that they find me to be a worthwhile teacher and I hope that they stick with it because I think this program has a bright future," Gooch stated.
Gooch also stated that next year the music program plans to travel a bit more to Vegas and California to perform, and he hopes that the PVHS marching band along with the other musical performers get a season next year in some form. Gooch encourages those who are on the fence about joining to come out next year.
If you have any questions, concerns, etc. regarding the PVHS music program please contact Mr. Gooch by email at [email protected]