Around PVHS: The Interesting Work in Automotive
Mr. M works with his students to prepare them for a future in automotive technology.
Automotive technology prepares students for employment in the automotive industry. Students learn to repair all areas of the automobile. Students can enjoy careers in the automotive technology field, including service technicians, technical training. Automotive technology students become skilled in operating automobiles and tools, but they can learn more about gas mileage and repairs through their lives. The careers that students can get a job in are fixing and repairing automobiles.
The automotive program helps for students to go into college and get a diploma so they can get into any job that repairs automobiles and find the problem in any vehicle. The vehicles that the students in automotive work on can help other people when they can't find the problem in their own vehicle, but automotive can help them with their problems. Currently, the class is working on a 2018 SUV that is in their shop. The class works on everything in the CTE, like changing vehicle parts and using tools that help repair vehicles.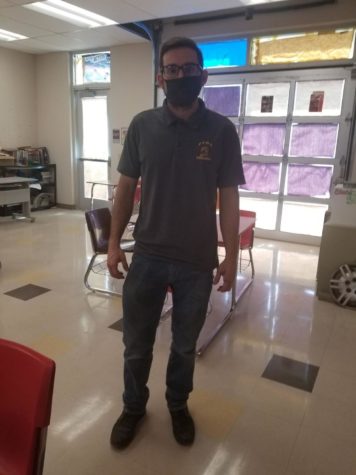 Mr. Musumeci was a former military soldier that trained new soldiers when he served his years. He was looking for a tech position and he got a call from PVHS that they needed a teacher for automotive and he accepted it. He accepted the position because he's helping kids get ready for the real world. He has eight years of experience teaching people throughout his life, seven years in the army, and one year as a teacher. The class has three different levels in the program. The first year, they work on changing oil, tires, and learning how to use jacks. Level two and three are about upgrading and progressing to the advanced parts about repairing like dealing with engines and transmissions.
Musumeci tries to fit everything into the short school year by explaining everything as simply as he can and have his students work really hard to make them feel proud and accomplished of their work. He is a really cool teacher according to his students. He lets his students have freedom in his class when they are not having tests and quizzes. His future goal is to keep teaching for multiple years and when he gets old he will decide from there but he has like ten or more years before that happens. 
Overall I would recommend this class to my fellow classmates and to the newer classmates. It will help them out in any way that it can. It will show them that they won't have to rely on anyone for help, plus they can help others like friends, family, and other people when need be. If I may say I'm glad Mr. Musumeci is teaching this class since he's cool and is very understanding in every way. If I could or would, I would definitely take this class to learn more about vehicles. I'm hoping that when others read this article that they would want to learn more about this class and what it has to offer to them.