Small Business Highlight: The Place to go
Ilayi Ramirez Owner of a Pahrump Restaurant: The place To Go is talking about how she owns markets, and takes care of her business.
Pahrump, much like other small towns, is full of small businesses. The problem is that most businesses of this caliber are often overlooked in favor of larger business chains with very reliable standards. The Place to Go is a relatively unknown business in Pahrump that more people should really know about. 
The Place to Go is an American Dine-In restaurant that is located right behind the Phantom Fireworks shop and El Jefe. The place to go also offers takeout, delivery, and catering. Their hours are 11am-8pm Mon-Sat, 11am-4pm on Sundays. The Place To Go currently has one location.
Interestingly enough, The Place to Go owner, Ilayali Ramirez is not the first person to own The Place as she first started out as a food server. She then saw an opportunity to take ownership of the business and, in August, she will have owned The Place To Go for 4 years.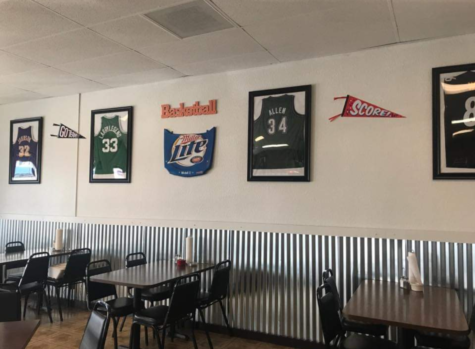 "Owning a business is a lot of hard work," said Ramirez, "During the pandemic we had a tough time getting supplies and keeping everything clean." The Place was affected by the pandemic much like other small businesses. Ramirez said that it has hindered her abilities to try and expand her business as she has to recover the amount lost from the pandemic.
Marketing plays a huge role in any business. You could have the best food, products, service, but if nobody knows about it, it may just be a wasted effort. "We post a lot on our facebook, we do small food services, we sponsor events, etc.," Ramirez stated. 
As far as long term goals go Ramirez was centered on expansion. "Expansion is always the goal." Ramirez then added, "the pandemic really has held us back from doing any plans of expansion in the near future."
Should you own or start a small business? Well, Ramirez thinks you should as long as you are willing to put in a lot of time, effort, and be patient. "You are not going to see a lot of profit at first but stick with it and you will see your hard work pay off."
Local small businesses are essential for the economy of small towns as larger companies don't want to take a risk as smaller towns tend to have less demand due to smaller populations. Consider giving The Place To Go a shot. For questions regarding The Place to Go contact the restaurant by calling (775) 727-3676. Check out their facebook page at facebook.com/theplacetogopahrump.