Team Sports
There are many businesses in Pahrump that many people don't even know about! With writing this article it helps people find out more about the business and maybe become one of their best customers.
Have you ever wanted to make your own custom tee or uniform but don't know where to go? Team Sports has got you covered! Team Sports is a small business in Pahrump that makes custom tees and uniforms for anyone who needs or wants one. 
Nick Moore, the owner of Team Sports, has worked long and hard on his business. All the employees work hard to always make their customers happy and satisfied with their orders. Moore stated that his job as the owner is to "Make sure the employees, suppliers, and customers are all taken care of before you take care of yourself." 
When asked how the small business first started, Moore stated that "Team Sports started when we had Ace Hardware- we had a sporting goods section in Ace and people were needing and asking for custom uniforms and tees – we brokered out manufacturing tees to different companies then grew to the point where we bought our own equipment and started making our own."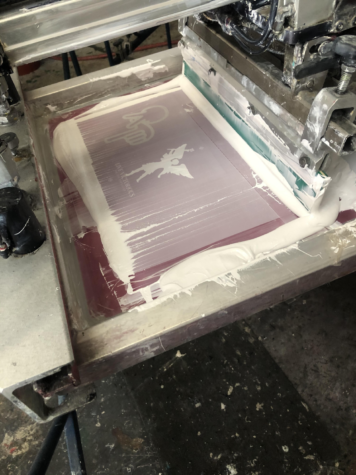 As I asked Moore why he chose this type of business, he simply stated he "enjoyed creating and producing something for someone." Most athletes in Pahrump have personal experience with Mr. Moore and Team Sports because Team Sports makes many of the athlete's jerseys and shorts locally. Not only does Mr. Moore makes jerseys locally, but people from out of town also order jerseys to be made. 
As the closing question, I asked him what his goals for his business were and he stated "not really goals / but standards- treat people in business and in life as you would want to be treated- Never do anything in business that isn't good for all people involved." 
With all this in mind, Team Sports is the place to go if you want to get a custom tee or uniform. You are greeted with kind and friendly faces that will give you great service with your order. Team Sports is a great local business that has many loyal customers who think Mr. Moore is a reliable seller.
Team Sports is located on 1201 S hwy 160 suite 100 and is open 7 days a week for 24 hours. They can also be reached or contacted at 775-209-6936. If you have the chance, please stop by and visit this great little business!