Upcoming Parent Night for Pahrump Families
An upcoming event is being hosted by Pahrump Valley High School for parents to learn how to help their children succeed.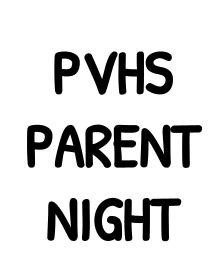 PVHS administrators have planned a helpful event for parents February 3rd, from 4 to 6 in the afternoon. The aim of the event is to present parents with information and resources to help students with issues such as mental health, education, and college and career planning.
From 4:15 to 6:00 pm, 6 presenters will provide valuable information with the intent of aiding parents in the nurturing of their child's future. The resources given in informational workshops will be able to be utilized immediately to benefit students as much as possible.
Parents are able to choose from two paths. Path A consists of a lecture from 4:30 to 6:00 on current adolescent substance abuse trends, while Path B gives the choice of two lectures, one running from 4:30 to 4:55, and the next running from 5:00 to 5:25. These include an adolescent development conversation exclusive to the first session, a mental health presentation exclusive to the second, and a choice of truancy diversion education or GEAR UP information for either.
To RSVP for the event, this link may be used, or the QR Code provided here can be scanned. There will be snacks and drinks so be sure to attend!