The future is bright for Poolwerx Pahrump
Summertime is upon us, with that I just recently had the opportunity to interview and dive deep into the heart of a local business and learn about not only what this pool store has to offer, but the deep connections it has with its people.
As of May last year, Joel and Vanessa Oscarson set out on a mission to help out their community through a business we desperately needed. Joel, already owning his own insulation company, has some first-hand experience on what it takes to own a business. Being in the desert it is quite common for people to have a pool or to invest in one, According to Joel "Providing a service to somebody/being able to make a living off of that service is beneficial to everyone involved including the business owner." Sparking the idea of Poolwerx Pahrump.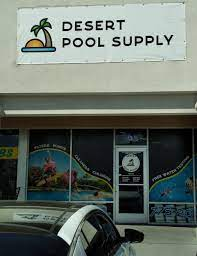 The services Joel and Vanessa provide can be a range of retail to service-based products. This can be anything that needs to be done to or fixed on your pool, even cleaning and helping learn how to take care of and manage your pool properly. With those services Joel says the highs of owning this business would have to be, "Providing a service to the community that they currently don't have." 
Like every business, Joel feels one of the many challenges he faces would have to be, "People." "Taking care of your people, in addition to those employees, making sure you are providing a competitive wage, while also making them a part of the team, rewarding them for doing a good job, and telling them that their work is valuable not only to you but to the customer as well." For Joel and Vanessa, it's about the people and what they can do for their customers, as well as their employees, "Helping people, seeing people come in with a problem, and being able to find a solution to that problem, as well provide jobs and a labor source for the community. Having people live and work here is great to see." 
As for the future, Joel and Vanessa have already joined a franchise in Australia titled Poolwerx, and do not plan to stop there. The couple would love to expand and grow the business into Many establishments in different areas as well as expand the pool service side of it as well. As for products, they both have ideas for above-ground hot tubs, "It seems we have a lot of customers coming in looking for an above-ground hot tub." Although, some tools are in the works for the service side of the business.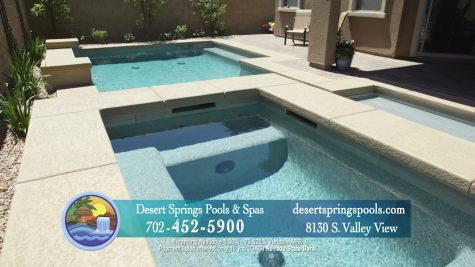 Poolwerx Pahrump would not be possible without Joel's other half, Vanessa Oscarson, who is not only an owner of Poolwerx but is also a dedicated wife and employee. Vanessa has the same thoughts and feelings as Joel when it comes to the business side of things. Vanessa is just as eager to help teach and show people the technical side of having a pool, as well as having new employees to help expand and learn more about not only pools but the community as well. According to Vanessa, her favorite part of running this business would have to be, "Getting to know the people in our community, it's fun helping them solve issues and helping them learn how to take care of their pool." As for expanding, Vanessa would love to expand into Las Vegas providing a pool store in areas of town that desperately need or who don't have one in their area of town along with the service side as well.