Authentic Mexican Flavors: La Fonda
Mexican food is absolutely delicious, and you have to eat at a good Mexican restaurant to get that delicious authentic Mexican flavor.
La Fonda is a small, authentic Mexican restaurant here in Pahrump, Nevada. Making and serving food here in Pahrump since 2017. They are open from 9 am to 8 pm on Monday through Saturday and closing on Sundays because according to the manager those are 'normal' working hours here in Pahrump. The restaurant has several different dishes to choose from on their menu ranging from Tacos to Parrilladas (a variety of grilled meats.) You can never go wrong with Mexican food, simple spices and ingredients can make such delicious foods that many people will enjoy, which is what they achieved. They chose to make and sell these foods because it is typical food from Mexico and many people love it. Foods like El Molcajete(seafood), Chile relleno, Flautas, Chilaquiles, and of course delicious Tacos (most people's personal favorite.)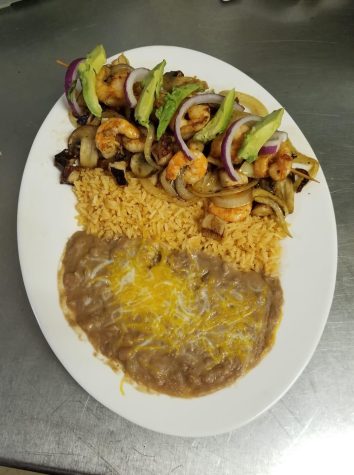 Norma Andrade, the current manager here at La Fonda, has been there for about a year working with family. She started working there to have a better future and to give jobs to the people that need them so she drives all the way from Las Vegas to work here. The restaurant being a family owned restaurant is very friendly and in a comforting environment but there are cons of owning/ working in a restaurant like this, the rude and mean customers aren't a very good thing, but the good thing is having nice customers and them also being from different cultural backgrounds and loving the food. They would have customers that would be rude and leave and tell them that they will never come back yet they always do. Some of their customers start being extremely rude when they don't like how they are being served or the wait, but Norma said that because of how short staffed they are that they can not do anything about it so they just let them leave. Norma stated that "When we have customers that leave and say they will never come back they lie. They usually always come back because the food says it all." Things of course change over the years; Norma said that "Most of our customers were white people, it was rare when you used to see a Hispanic walk in, but now we see a lot more Hispanic people and other people from different cultures walk in coming in and eating our food which is what we want. We want more of our people to come together and eat here." Seeing more people of your own kind start coming and eating more is a very nice feeling and heartwarming.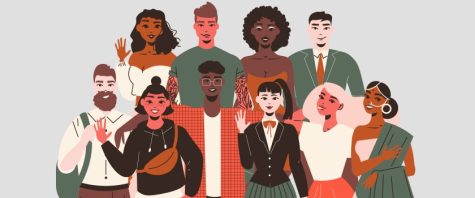 Most of the people I have asked that have eaten before at La Fonda have told me that they have delicious food. For instance, Ms. Sitter says in class that their tacos de adobada are so good! My personal favorite is the Quesadilla de asada, plus most foods come with rice beans and a side of veggies/leafy greens, so all the flavors just melt in your mouth and there you have it; a delicious meal from La Fonda.
Next time you are craving delicious Mexican food, stop by and treat yourself at La Fonda, which is located at 1021 E Gamebird Rd (corner of Gamebird and Pahrump Valley Blvd). Or, you can call and order for pick up at (775) 253-1604.