What You Need to Know About 2 Gal's and a Tractor
Here in Pahrump, we are surrounded by small hard working businesses that make up our community. 2 Gal's and a Tractor is one of those businesses that does all types of landscaping work from clearing lots, to working with gravel and so much more!
2 Gal's and a Tractor is a small business that is owned and run by Shannon May and assisted by her daughter, Brittney Day. The business first came to be in January of 2018 and has been a great success ever since. At first, Shannon faced many challenges while trying to get started with having a consistent flow of work to continue owning it. While she also attempting to earn a quality profit. Once her business was up and running during the summertime and she had plenty of customers that needed tasks to be done, but as it got to the wintertime of her first year she started losing customers because her services weren't needed during this season as much as they were while it was warmer. After the first year of winter, she learned how to overcome the loss of customers losing a lot of the work during that season and started including more services, more specifically interior tasks rather than the exterior. 
In the time that Shannon has owned 2 Gal's and a Tractor, she has had many new experiences while working and when interviewing her she shared insight on how owning the business has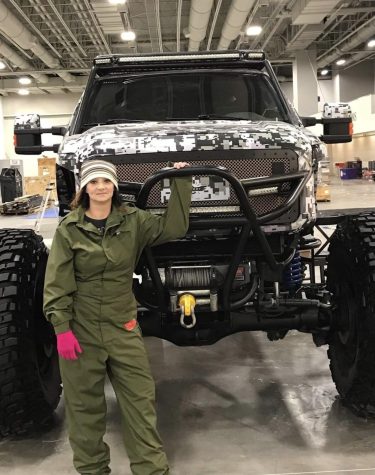 affected her. I asked Shannon if she enjoyed owning her business and she responded, "Absolutely, I love it. It's one of the best things I've done with my life, for my own personal reasons and it's helped me through many things." Owning a business may come with its challenges but overall it has benefited her in many ways. Not only has it helped Shannon overcome some of her personal problems she also says, "I've grown a lot of friendships with the people I do work for and it's like some of them are even family to me." Shannon is the type of person to get the job done while also earning some great friendships, which makes her business so much more preferable.
After learning more about Shannon and her experiences let's learn about what her business exactly specializes in. It mostly consists of landscaping for people as well as designing, also a lot of gravel spreading, lot clearing, housekeeping, and office work. Although she does specialize in many things there are a few things that she won't do, such as electricity, plumbing or HVAC (heating, ventilation, and air conditioning). We now know more about her work which led me to some questions I had about specific parts of her business. For instance, how successful she has been while owning it. Shannon said, "Yes, I started really growing during quarantine in March of 2020. A lot of people were stuck looking at their yards so they wanted to have it changed or fixed up and I wanted to do that for them." During March, things were also starting to get warmer and in the summertime, her business was thriving, but unfortunately, once it got to the wintertime and quarantine was lifted she started to lose a lot of customers, which caused her business to suffer but luckily she managed to overcome those issues by including more things as stated earlier on.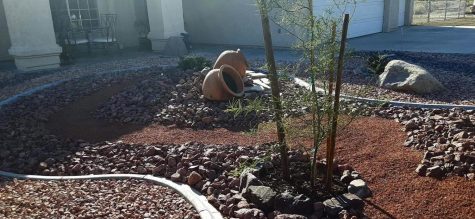 Now you must be curious about how Shannon receives all of her amazing customers and jobs while living in such a small community. Shannon has said the best way to find her and book her services at first was through some magazines around the many convenience stores in town but now since her business has grown so much a majority of her customers are usually referred to her by other customers and friends or family members of the sort. She has done an amazing job as a business owner and we only hope to see much more success come along in the future!