Around PVHS: Track Team
This talks about what the track team means to the players and the coaches.
This sport is filled with a lot of running as well as some other events as well.  Everyone who is on the team is kind to one another and can easily make a good team for any school year. This is the track team at Pahrump Valley High School. For some background, Track has different things players can do which events include sprints, hurdles, relays, high jump, long jump, and more. In more simple words You can run (sprint, hurdle, distance), jump (vertical or horizontal), throw (hammer, shot, and discus), and relays (4×1, 4×2, 4×4, etc.)
Coach Schmidt (head coach) has been a Coach for the track team for 15 years and has been the head coach for the past 5 years. When asked how he would coach the players he said that you can't be negative all the time, you can't point out their flaws, or what they aren't doing correctly. In Coach Schmidt's words, he said "You have to, first of all, teach them how to fix what they are doing wrong and let them know when they are doing the correct things so you can build their confidence." Coach Schmidt's style of coaching is something you'll remember after high school.
While talking to players, one player who is a cheerleader and now track player Maile Dix (sophomore) started doing track to stay physical instead of laying around on the couch all day. Once she started track she realized she liked the sport dearly and kept playing track since her freshman year. When asked how being an athlete inspires you to do good or better, Dix says, "Well to be an athlete you need to have good grades. It motivates me to have good grades and it also motivates me to be a better person", which proves that being a good athlete makes a good student.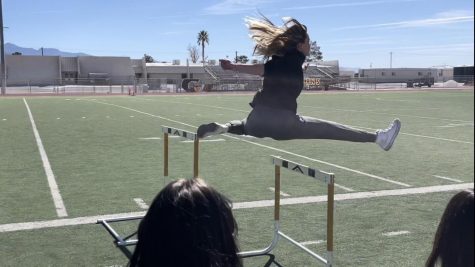 Another player who is a cheerleader, basketball player, and also track player Mackenzie Alvarez (sophomore) first thought it was for the nerds but she decided to try it out and really enjoyed it. She has been doing track since 7th grade. When she was asked the same question as Dix, Alvarez said "Track inspires me to be a better person than the person I was the day before."  Luckily, with track, it helps people be better than they were before by getting along with people who help them, making good memories on the team, and making new friends.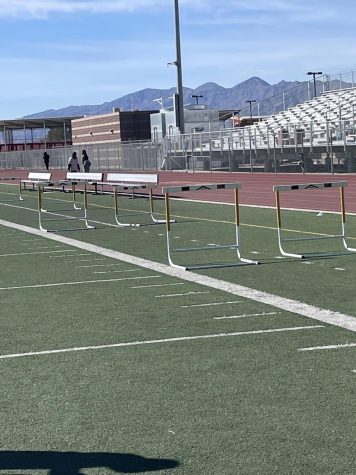 A player who played on JV football and did wrestling, Payton Weaver (freshman), talked about how she is doing track to make sure she is in shape for football season. It helps to make sure her stamina is good and ready by then and it is something she can do instead of sitting and waiting. Luckily track is pushing her to do better so she can be much better for more sports she wants to do in the future. 
These players and coaches that are on the Track team have changed the team for the better over the next few years. Everyone that is on the team would optimistically remember the memories that came from being on this team for the rest of their lives.