A Touch of Gold Hair Salon
Amanda Nichols is the co-owner of a local small business by the name of A Touch of Gold, a hair and nail salon located in Pahrump, NV.
A Touch of Gold is a small business hair salon located in Pahrump Nevada. It is owned by both Amanda Nichols, and Shannon Jensen. I interviewed Amanda Nichols about the small business she co-owns.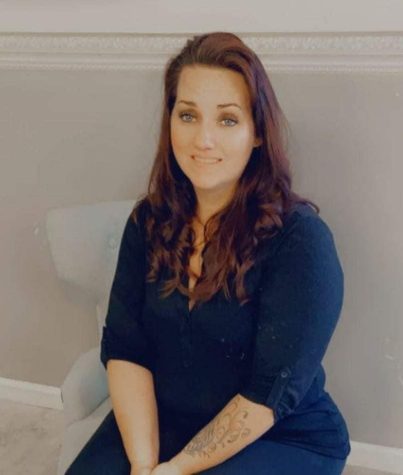 Amanda Nichols is the co-owner of A Touch of Gold. She has owned this company for a year but has owned other businesses in the past. I asked her some questions about her business, as well as the one she previously owned. Amanda Nichols has been a hairstylist for 10 years, as well as a nail tech for 22 years. To get to know a little bit about the business, I asked Nichols how she came up with the name of her business, and she said "I didn't come up with the name of this business because the old owner of the old salon came in with me here, and we decided to keep it because it was already an established name. People know the salon as A Touch of Gold, so we kept it." Previously, Nichols worked at the salon, A Touch of Gold, before she owned the business. The name has not changed since she has begun co-owning the business.
I wanted to know what inspired Nichols to own her own business, and she stated "Honestly, I started doing nails so that I could put myself through school for something else, but once I started doing it I liked the freedom that it gave me. I liked being able to set my own schedule and be my own boss." The next question that I asked Nichols was what are the perks of owning her own business, and she responded "Being able to create your own schedule definitely is a perk. I don't have to pay rent anywhere else to work." 
On the other hand, I wanted to know the challenges of owning her own business, and she replied "I think definitely that one of the downsides of owning your own business, especially this type of business, is we don't get benefits. So there's no insurance, and there's no retirement at the end of the day. One of my biggest challenges right now is that because I'm so busy, I don't really get to take time off. If I take time off then I am super busy when I come back." I wanted to know more about how busy her business got and she said " It gets extremely busy, especially if you are well established, which both she, (Shannon Jensen) and I are very well established. We've been doing it for a long time and it does get to be too much because, like I said, if you need to take a day off like if I want to take a vacation I can schedule it, but when you have customers that come in every 2-3 weeks, you want to fit them in that same time period. So you get completely overwhelmed and slammed with a lot of people on the week before or the week after." 
I asked Nichols about some of her biggest accomplishments and she said "The old salon that I owned had 16 women working there, that's actually a pretty big salon, and like I said I had it for 6 years. You know to have that many women working under the same establishment in close quarters too, I think it was a pretty big accomplishment. Just to have such a big salon and have it be successful and well known and people wanted to work there, it's quite a good feeling." The last question I asked Nichols was what made her salon different from others, and she stated "I think with the way we are currently you know, just being the two of us, it's definitely more personable. We don't have that many people in here, so when you come in here it's very one-on-one. It's very kind of relaxed and laid back and people come in here and they say that they like the atmosphere like they come in here and they feel like they're getting an actual service not just like a get-in get-out."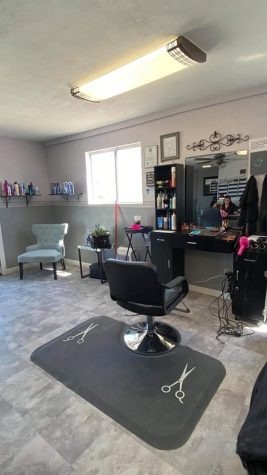 The A Touch of Gold business run by both Amanda Nichols, and Shannon Jensen, is open Monday through Friday from 9 am to 5 pm. You can get in contact with Amanda Nichols at 775-209-2074.