57th Annual Fall Festival
Fall Festival returns again this year for a weekend of fun!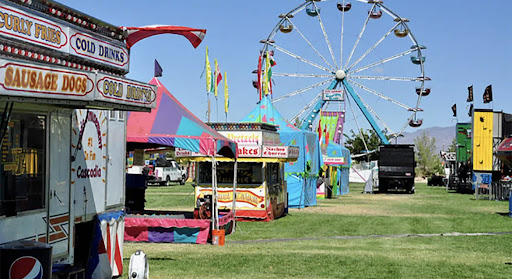 Pahrump fall fest is from September 22nd through September 25th. It's from Thursday to Sunday and hours vary depending on the day. Most nights they are open until midnight.  The festival is located at Petrack Park, right across from Home Depot. There is free admission to walk the festival and enjoy the entertainment. Although that stuff is free, there is some stuff you have to pay to enjoy. You must pay a fee to watch the rodeo on Friday and Saturday.
 I spoke with Callie Fisher,  a previous contestant in the rodeo and she said  "The producers are not very organized, but it was a really fun time and we had a huge crowd turnout which was nice."
Along with riding the carnival rides. You can buy an unlimited wristband for the day which costs $35 to ride the rides. You can also purchase tickets if you don't want the wristband. There are rides for adults as well as teenagers and kids. There is also a parade you can watch that travels down Highway 160 and goes for about 2 miles with over 50 floats to watch. You can also walk the arts and crafts show inside of the Bob Ruud Community Center that starts on Friday, September 23rd, and goes until September 25th. 
Additionally, there is a cornhole and horseshoe tournament you can enter with a partner to play. Lastly, there is a pretty cool car show you can look at on Saturday the 25th. They have a variety of different cars ranging from different years, makes, models, and colors.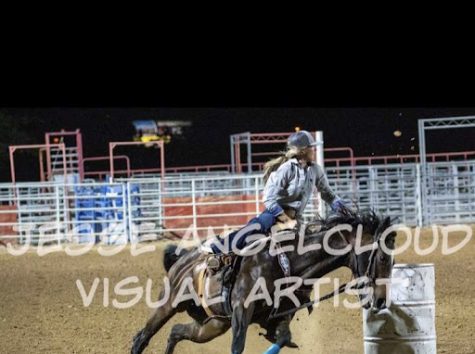 There is quite a bit of booths that include carnival games. You have to pay to play, but they have pretty cool prizes you can try to win! There is also a bull you can ride. Yeah, you heard that right! A bull! Obviously not a real bull, the bull is a machine that's operated by someone. The goal is to stay on for as long as you can. 
The festival also includes many vendors, that have tons of yummy food to try and enjoy. They have carnival food, things such as funnel cakes, cotton candy, caramel apples, burgers, hotdogs, pretzels, churros, and many more things. You can also savor a variety of Mexican foods that are pretty tasty. More vendors include homemade decorations and arts and crafts that you can purchase. Aspen McCormack says that she "enjoys the food because there aren't many options here and she enjoys the adrenaline of the rides and hanging out with her friends." Fall Festival is a great time for the community, friends, and family. It's a pretty cool experience to enjoy with a lot of rides and vendors to look at and try out.
Leave a Comment
About the Contributor
Lexi Martinez, Chief Editor
Lexi Martinez, a junior at Pahrump Valley High School, loves expanding her thinking and leans to writing to express herself outside the box. 

Lexi...