America's New and Improved Workforce
Skills USA is a club meant to enhance the skills that you learn in some of your classes and give them applications through various activities set up by the SkillsUSA organization.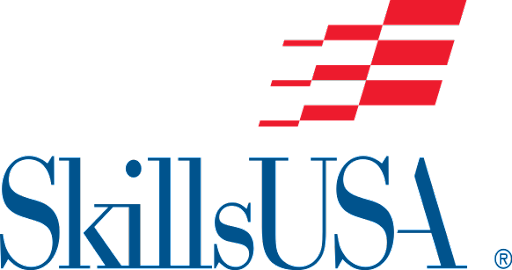 Skills USA Club is a small part of a larger organization. That organization, called SkillsUSA, is an organization conducting training in over 17,000 classrooms. Also, one-fourth of occupations are covered by the SkillsUSA curriculum, that's 130 job categories. The Skills USA Club will be conducting lessons based on the curriculums provided by SkillsUSA. So not only will students be learning skills in certain classes, but those skills will be further developed and given a practical application in the Skills USA Club. The advisor of the club, Robin Williams, has said this himself. "It takes these skills that you're learning in CTE (Career Technical Education) classes and it gives them a practical application," said Mr. Williams.
The club already has members looking forward to it. Two of those members, April Cichocki and Ashleigh Syfert were kind enough to give me their reasoning for why they joined this club. April answered with Ashleigh agreeing, "eh, why not? We're not busy enough, let's do it!" Not only that, but the club is very versatile according to the advisor. Since the club is based around the CTE classes, there can be many cases in which most of the members are of one CTE class which leads the class to be more centered around that subject. This can lead to varying degrees of flexibility that other clubs might not be able to match. This is what the advisor himself said he loves about the club. "Being able to easily change what skills they focus on in the club. The flexibility of the lessons" said the advisor.
Even though the club is not fully formed yet, it already has members wanting to join. While the members did not have much information as the club wasn't fully formed yet, they were still able to form what they thought they would love about the club. April answered, "meeting other students in the same program as us." Ashleigh agreed that meeting other students in the Culinary class is what they were looking forward to. Being around people with similar interests is always good as you can have multiple points of view on the different topics you are interested in.
Of course, it wasn't all sunshine and rainbows, the members had their concerns as well. They were informed that one of the many activities that Skills USA provides is competition between schools with the same CTE classes. When asked about what would be the most challenging aspect of the club, they answered, "competing with other people," and "facing pressure." However, not all concerns were so simple. Especially the concerns the advisor had with the club itself.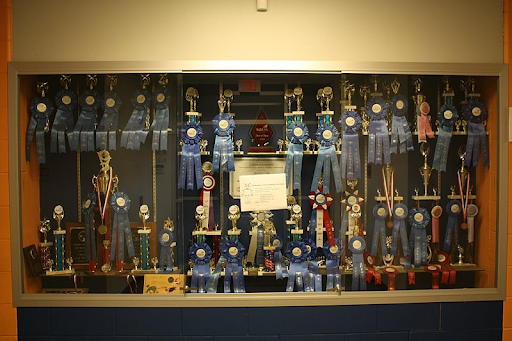 He was not very informed when it came to the matter of how the club itself would be set up as he hadn't had much time to set it up. He said specifically, "not knowing what it's supposed to look like makes setting up the club more difficult." This is understandable, especially for such a complex class. However, some standards must be kept for this club specifically. Around 70% of students in CTE classes are expected to participate in this club which would easily add up to over 100 students. The advisor doesn't expect this to happen immediately and instead wants to slowly build up the number of members it has every year and slowly but surely grow.
Overall, the club is a club designed to give the best help to those students who express interest in their CTE classes and want to further develop those skills. Whether through a lecture or a competition, they would gain many skills that would further improve the workforce of America. If you wish to join the club or want more information about it, contact Mr. Williams at [email protected].
Leave a Comment