PVHS Boys Soccer Back in the Game
The pandemic has given the world a lot of issues such as competing in sports and losing their jobs. PVHS soccer has been given the opportunity to continue to compete with other Vegas schools. All though COVID-19 is still in action the boys soccer team is not going to let that stop them. Giving it their all they will not go down without a fight.
The PVHS boys soccer team is so much more than just a team. No matter how tough their opponents are, they still encourage each other to play their hardest and give it their all. The head soccer coach here at PVHS is Coach Robert, who has enjoyed his time coaching here for 4 years. As you would think leadership is the most important thing during games as you are trying to help your team stay motivated and to not show that you are upset is difficult. Junior center back Chris Vega says that "as a leader there's moments when I can't hold in my frustration." All through their season has started out rough they still find ways to come together as a team. With COVID-19 cutting all sports seasons short you can only imagine how hard it is for athletes to not be able to play for a state title or regional title. Coach Robert has many goals for his team as any coach would, one of his goals is to help make his players a better person than when they came to him. "Essentially to teach them about hard work, ethics, desire…so if they come to me a better person I have done half my job."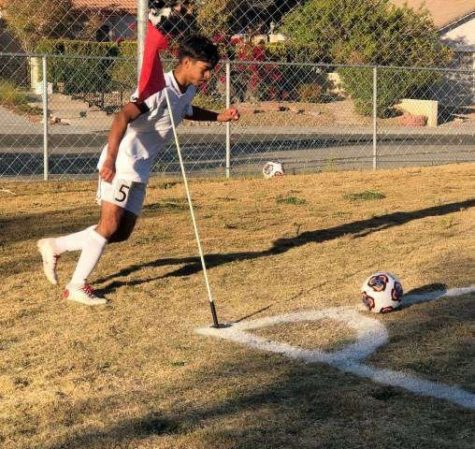 The team over the years have had many upsets and thrive to learn from past games. From watching film, to studying plays, to watching their opponents play takes long hours of practice to be able to play up to their potential. To the senior players who are unable to have a full season, play in tournaments, and win state titles we all know that it is stressful to not be able to have these opportunities but no matter what give it your all. Senior midfielder Vincent Diblasi says that " not having any fans, family, and friends just your parents in the stands is disappointing as a senior." All athletes would love to have their supportive friends and family come to games and cheer them on as it could possibly be their last year playing.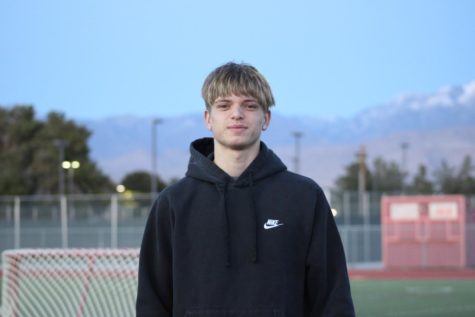 Although COVID is still a big thing, Pahrump Valley athletes are still following COVID protocols to be able to have a season whether they agree with them or not. As an athlete you hate the thought of wondering if you are going to have a season or even be able to step on the field. As the year is going on life is beginning to become normal for PVHS athletes although it has been hard to keep the students motivated through the pandemic as coach said, "It's been hard to keep the boys motivated it's hard to keep them wanting to come out and play cause we've been practicing since the beginning of July run for a month then they shut it down then started again in October went for a couple weeks then got shut down again then came out for a week or two before we had our season so yeah it's been hard to keep the boys motivated." Trying to stay motivated during the pandemic is hard. You lose hope and think you won't get to play and see your teammates again after that season.
 All together it has been a rough season for the PVHS boys soccer team but through their hard work things are looking to get better in the future as COVID 19 is becoming a distant memory. Although the seniors haven't had the season they were hoping for they still had games and definitely have a senior year to remember through the good and the bad.