Sports Health, The Most Important Part of Sports
Read my article, Sports Health, the most important part of sports. In this article you will learn about many crazy injuries athletes came back from and the ways they nursed themselves back to health. You will also learn about local athletes injuries and what they are facing on a regular basis to compete in there sports.
When you hear about sports health, what do you think? You might think about athletes battling injury. In this article,  that is exactly what you will be learning about while also learning about how these athletes get the work done, and the people who work on them such as physicians, trainers, and doctors. Sports health is a big deal at any level of competition from the pros to high school. Athletes should all get treatment for their many aches and pains no matter what age. Some old school coaches may think you should just "walk it off " or "rub some dirt on it", but there is an 8 billion dollar industry that specifies that line of work.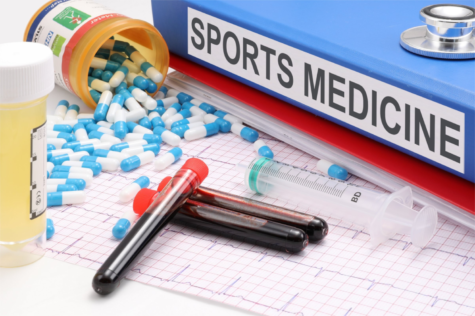 Our trainer here at PVHS, Dr. Cox, can treat up to 10-15 student-athletes a day who are all battling something different. I asked Dr. Cox what his favorite sport to treat was, and he said, "Football and basketball and soccer. Soccer is like a new love for me." I also spoke with Tanner Hanks, a PVHS football player, about some of the injuries he's faced this year and how Dr. Cox has helped him. "Ahhhhhh he's helped me a lot with my knee this season. It was hard but the intense therapy he was doing kept me on the field." For our PVHS athletes, their seasons have been long due to COVID protocols, so athletes have been dealing with many injuries whether they play football, soccer, volleyball, etc; you've battled something." In my conversation with PVHS back row specialist Catalena Sandoval, we talked about some of the injuries she had battled this volleyball season. "This season was great even with my injuries I faced this year from my back to my knee, it definitely made this season hard, but with Dr. Cox helping me stay on the floor, I had a lot of fun playing with my girls." A lot of athletes at PVHS had issues with their bodies this year. Another instance of this is River Cable, freshman and starting JV safety, who dislocated his ankle early in the year and didn't think he was going to get to play this year. In his words, "Yeah I was really scared and honestly really mad, but after Dr. Cox relocated it, everything changed you know, I felt way better and with him doing intense treatment to it on a daily basis I didn't even have to miss a game." As you can see here locally there are a lot of instances of sports injuries that need to be treated.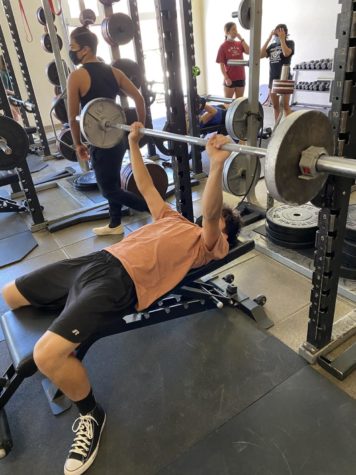 Sports Health is a worldwide industry that is constantly evolving. As the years have passed, injuries that seemed like they were fatal to your professional career are being fixed and not stopping the progress of your career. For instance, Michael Irvin and Leighton Vander Esch suffered from injuries. On October 10, 1999, Michael Irvin suffered a devastating injury to his neck that stopped his professional career and forced him to retire, the following quote is from sportscasting.com. "He suffered a cervical spinal cord injury in the fifth game of the 1999 season against the Philadelphia Eagles. Irvin had guided his way to second all-time in franchise history with 64 receiving touchdowns, and first with 11,904 receiving yards." In the 2019 season Dallas cowboys Middle linebacker Leighton Vander Esch underwent surgery to fix the same injury. Michael Irvin suffered 20 years earlier and came out of surgery and continued to play football. From cowboyswire.usatoday.com, "There has been a cloud of mystery around the neck injury suffered by middle linebacker Leighton Vander Esch. What is known is that he missed the final seven games of the regular season due to it. Along the way, the Cowboys brass brought the discussion of whether or not it was a career-ending type of injury to the public, by proclaiming it wasn't but indicating it had been discussed." He did come back to play in 2020. As you can see from this sports health has come a long way in just 20 years. I personally look forward to seeing where sports health is in just 20 more years.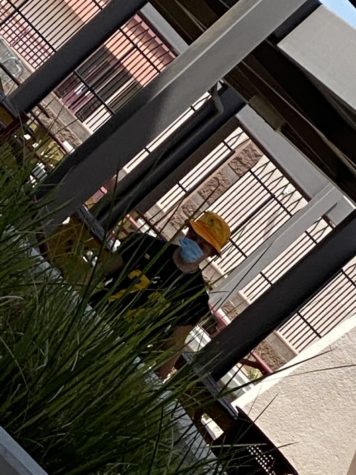 More from our interview with the trainer, Dr. Cox,  here at PVHS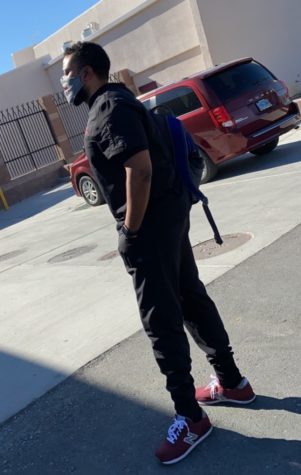 Dr. Cox attended Jackson state university located in Jackson, Mississippi. He's been a trainer at PVHS and a high school in Texas named Trinity Christian. He has also interned at  Michael Johnston Performance (MJP) in Mckinney, Texas, where he treated many athletes of many names. He treated Lance Dunbar, who at the time was playing for the Dallas Renegades an XFL team. Lance also played for the Dallas Cowboys and Los Angeles Rams  after attending the University of North Texas. Dr. Cox has had a great career in sports medicine although he is so young. And when I asked him if he would recommend sports health he said. "I would definitely suggest them to figure out which route they want to take, life if they want to be like a doctor with it, or if they just want to be sports management or sports health and wellness or sports nutrition. Just figure out the route they want to take when it comes to sports first then see where it goes from there." These are just a couple of the many interesting things about Dr. Cox. I hope you learned something.