Making A Change
I Am The Change is a student led club based around raising mental health awareness that regularly meets after school to do just that with artistic expression and a positive communal energy.
Among the many clubs hosted at Pahrump Valley High School, there are seemingly none that are dedicated to holding mental well being on a pedestal of importance and aim to promote it as much as possible. Reality is not always beholden to illusory perception however, and as it turns out, such a club does exist. I Am The Change is a club hosted in room 12 and via Google Meet at 1:00 to 2:30 on Wednesdays by Ms. Mitchell and Ms. Arnett, which fills that very purpose.
The inception of the club came about fairly recently, so its exposure and information about it to the general public is limited. When asked about the purpose of the club, Ms. Mitchell elaborated that, "I Am The Change is a student led club that is working towards improving mental health awareness in order to reduce the stigma people face." This dedication to mental health is something very important to the members, who echoed the sentiment of a need to spread awareness of and destigmatize mental illness. By the very nature of the club, it is inclusive of all and will discriminate against none, creating an accepting and tolerant environment.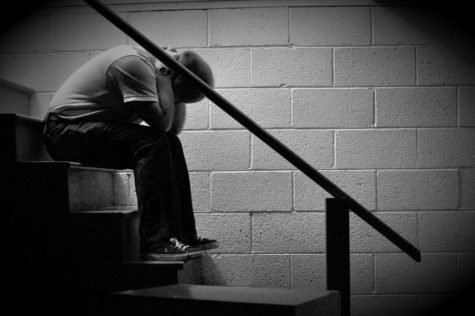 Unlike other clubs that may be very demanding of time, energy, and performance, I Am The Change allows for a relaxed environment, free of pressure or unreasonable obligation. The regular club activities consist mainly of painting and other forms of artistry, something that allows self expression and a meditative break from the confusion and calamity of life. The club is planning to hold an exhibition of art inspired by their mental challenges to expose onlookers to the hardships affected individuals face every day, and will continue to plan events that inspire creativity and kindness thereafter.
In terms of what the club is lacking, the response from the members is unanimous, it needs more people. The current plague of low membership is something that can be cured by the best medicine for any club, joining it. If one is to care about championing the cause of mental wellness and is looking for an outlet to do so, then arriving at room 12 circa 1pm would be a wise decision. You can also email either Ms. Mitchell at [email protected] or Ms. Arnett at [email protected] for more information.