Mountain Biking is Blazing Their Way Through the Top
Mountain Biking or MBT is pushing your limits and exploring beautiful places.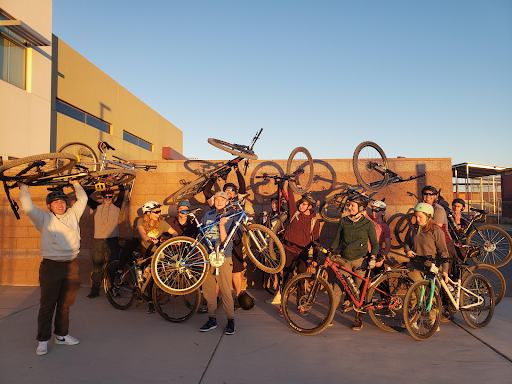 Pahrump Valley High School has many different clubs in school. One club that stands out is the Mountain Biking Club. They participate in races against other people around Nevada. The club is an independent thing, they don't go against other schools; they mostly go against people who register as a single person and not as an entire school. 
This club has many challenging events that they have to go through. After interviewing  Andrew Norton who is the advisor of the club, he says, "Trying to find kids to join is hard  because it requires a bike." He also states that " It's a challenging sport this school has to offer. We have several people who can't even finish a race because it's 13 miles." Having to race 13 miles is a big load and the training for that must be hard, but having hard practices and challenging things the team still loves the club no matter what. Issac Norton who is a team member of the club says that "We go camping before races." The team likes to go up to where the race is being held and camp the night. Based off of that the team sounds like a very close-knit group. "We have a strong relationship with everyone in the group," Norton says.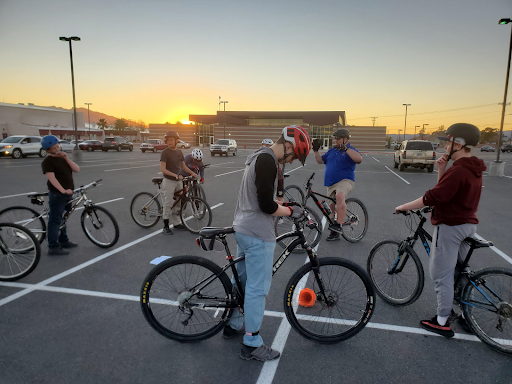 Building a bond between the small group they have will show people that they are a group of welcoming kids and would like for you to join their team. The club is looking for more members to join. The team says that it's hard to get information out there. When people see their signs some people pass by them and don't even question them. Riding a bike outdoors is having freedom and you get to explore the nature of mountains you don't ever get to see. Some kids see that the club doesn't really do much for you but, Issac says "It grows kids' confidence and skills and problem-solving." This club gets kids out of their comfort zone and out having fun at the same time. 
This team wants their club to become a sport. Every time they go to a race they have to take a van while the others sports get to take a bus. They should definitely have something bigger than just cars or vans; they have bikes they have to carry. Having the club become a sport has many pros and cons to it. If the kids at school heard it was a sport more likely more people would join.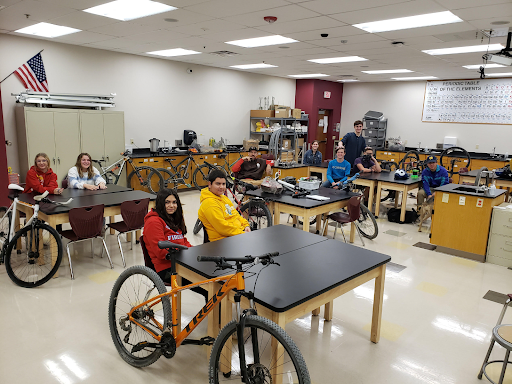 Many kids at school who do sports get very judgy when it comes to what is a sport and what is a sport. So if mountain biking is called a club many would not join but yet if it was called a sport some of those athletes would join. In general, the club can be called a sport no matter what, you're active and enjoying yourself.
Mountain biking is a club that many people don't know about and should definitely give it a try before they miss out. If anyone has questions/wants more info, they can contact Mr. Norton at [email protected].
Leave a Comment
About the Contributor
Tiler Ledford
Tiler Ledford is a sophomore at Pahrump Valley High School. It is her second year at PVHS, but her first time taking Journalism. She is a sports lover...