All Together Now!: A Musical Revue
This year, Pahrump Valley High School's Band and Choir teacher, Dr. Gooch, teamed with the Drama teacher, Mrs. Unthank to produce the first theatre showing of the school year! This musical adds another exciting activity to Pahrump for all to enjoy.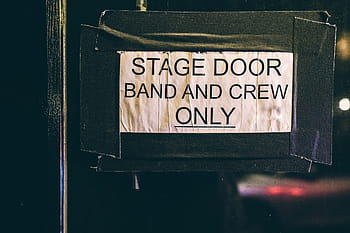 Coming soon, to your local Pahrump Valley High School! All Together Now!, a musical revue directed and produced by Dr. Gooch, the Band, Choir, and Chamber/Ensemble teacher, and Mrs. Unthank, an English and Drama teacher is now in production.
This fun revue will be one for the books for sure! In case you're wondering, a revue is sort of like a musical, only shorter with no set story. It has a collection of 13-15 songs with little scenes in between to keep everyone interested. The songs for this particular show are from movies like Charlie and the Chocolate Factory, Rent, Annie, Newsies, and more. 

But, in order to create a musical revue, there needs to be a few things involved. For instance, there has to be commitment from all those involved. According to Dr. Gooch, "If anyone is not fully committed then the production bogs down. Lateness to rehearsals, not learning lines or songs, all that puts us behind schedule." Additionally, everyone has a role, and they have to play their part in order for things to work together nicely within the two and a half months that they have set for production. Rhiannon Folsom, one of the stage managers for this production, says that, "everyone has to do a specific thing or it doesn't work." As the saying goes, "teamwork makes the dream work!" 
Another colossal part of production is the technical crew. The technical crew is responsible for designing the lights and sounds of the show and implementing them, as well as creating the set, props, costumes, and all of the other things that happen backstage. They are the ones who make sure the cast has their props and that the curtains are opened and closed.  According to Mrs. Unthank, "Truly, we could not put on a show without our technical crew." The behind-the-scenes has just as much work as the cast, both vital parts of the show.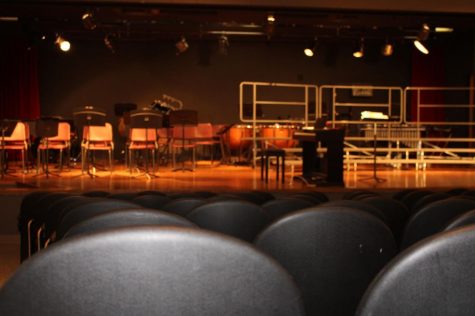 The whole production team can agree on one thing for sure, that with all of the work there is to be done, and with all of the "pieces that fit into the production puzzle" (Mrs. Unthank) it is very rewarding to see everything begin to come together. They all hope that the show goes well in the end, with no hang-ups or hitches. A bonus would be a good audience turnout! So keep your eyes out for the first musical theatre production of the year!