New You Salon, Business is Booming
It can be difficult to get a haircut in Pahrump, and some places might seem unwelcoming, however, The New You Salon is not one of these places. With their fresh vibe and their relatable employees, New You Salon makes it easy to get the most you want out of your hair.
Nikki Snix, the owner and operator of New You Salon has expressed that she thinks she was always destined to become a hairdresser.  From a very young age, Nikki practiced cutting hair on her dolls and even herself, according to Nikki she "Even did my first set of bangs on myself." Nikki was inspired by the creativity and expressiveness that each hairstylist brings out in not only themselves but their subject. Nikki has always been about expressing herself through abstract art and in her own words "Funky stuff with music and hair" was what drew her to where she is today. 
Nikki's past actions have led her to where she is now and she wanted her salon to be a reflection of herself when designing the interior of her salon. She designed her own facility to be welcoming; she didn't want the "vibe" to be strictly advertised toward women, but for men as well, old and young!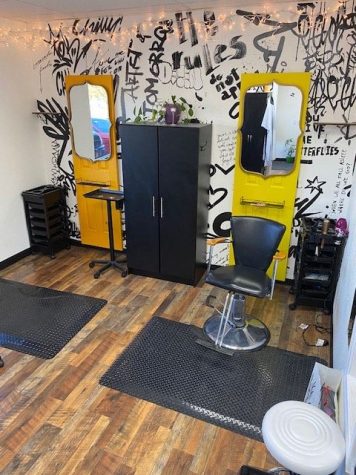 She has various pieces of art that show a calm, yet cool environment, and Nikki, as well as her staff, are very welcoming and friendly. New You Salon is always ready to satisfy their customers from recommending good hair products to advice on how to better maintain their hair. You'd be surprised at the number of people who have come in due to not "Understanding the science." Understanding hair structure is very important, so it's better to leave it to the professionals. I'm talking to those who think cutting your hair is a good idea.    
New You Salon is over a year old and due to its success New You Salon is expanding, and soon they will have massages and aestheticians which will all be held in private rooms. Some of the places where you can find New You Salon are on Facebook and Instagram but they've been more active on Facebook as of late. There you can find photos of their previous works and the contact information of the stylist. All of their hairdressers are linked together allowing them to have their own set of clientele so you can get your favorite stylist and the cut you deserve.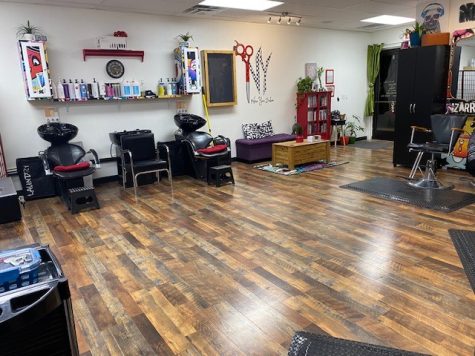 New You Salon is open Monday-Saturday, 9-5, and closed on Sundays, and they're located at 1017 E Basin Ave, Pahrump, NV 89060. If you want to set up an appointment their number is (725) 666-4882, there's also their Facebook account where you can message them and where you can see their previous works.