Behind the Lense
Ever wonder who takes all the pictures at Prom? I mean, other than Yearbook of course. You know, the tall, nice lady with the camera? That's Judy Maughan, a professional photographer. Her photography career began as an addition to a video production company she and her husband owned, and it has now grown to a locally beloved photography business nearly fifteen years later!
While not super famous or anything, Maughan Photography is definitely well known in our small town of Pahrump. Though it was originally part of the Maughan's video production company, the couple later decided to just do the photography. Since then, Judy has had a variety of clients, "I do the school sports and dances. I do high school seniors and family photos." Along with those and many more, Mrs. Maughan coordinates the Miss Pahrump Pageant and is also one of the dance team coaches at Pahrump Valley High School.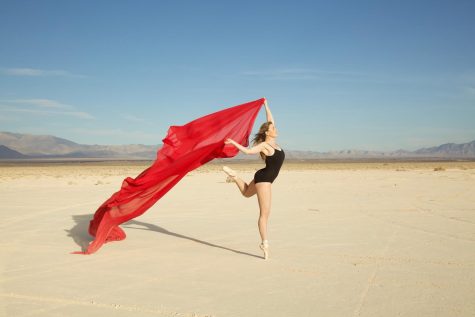 One might ask, "Why photography?" In the case of Mrs. Maughan, the art form had piqued her interest for years before she actually began doing it professionally. As what she calls a "very satisfying profession," Maughan says that she loves "the creativity of the art form of photography" and "the interpersonal part of working with clients." Her favorite shoots, she says, are of graduating senior high school students, "I enjoy the energy of high school aged students and get along with them well. These sessions are always enjoyable as I work to help them feel comfortable in front of my camera and my hope is to always get their personality to come through."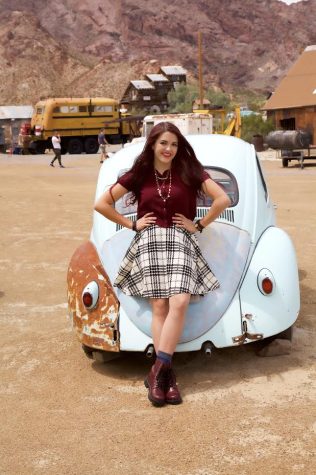 Being a photographer has its challenges, however. One, in particular, might be those pesky SD cards and their occasional struggle to stay where they can be found. Luckily, Mrs. Maughan has had assistance with technology to avoid and come back from issues such as these. Along with her many resources, Maughan will have an assistant when working with large groups or events. Other than that, she generally works alone, doing all of the editing on her own. She has a "home office with ample workspace for my computer and equipment and storage for all of my studio photography equipment." As all artists must, she trusts her process and the result always comes out great.
This process begins with the client, of course. First, the date, time, and location must be decided and then the staging can begin. Staging is when the photographer observes the setting to judge the lighting and the background. Then, of course, the photos. Once the shoot is complete, she uploads the photos to her desktop and gets to work on perfecting her masterpieces. Once Maughan has finished her editing, she uploads the photos to a professional processor website that prepares her images and sends them to her when they are ready. Finally, when she has the pictures she packages them and delivers them to the clients. 
The one thing that Mrs. Maughan highlighted was her appreciation for her clients and the creativity that this career entails. The freedom to truly capture the soul of an image is a talent within itself and one that she possesses. If you enjoy her work and would like to be a client, she and her husband have a website here or you can email them at [email protected]